Masters week – Attitudes towards homosexuals in Africa
Date: 5 March 2019
This seminar was part of the Masters week seminar series, in which current and former LawTransform students present their master thesis. In this session, Ruben Berge Mathisen presented his thesis: A postmaterialist explanation for homophobia in Africa: Multilevel analysis of attitudes towards homosexuals in 33 African countries. The presentation was followed by a discussion with Norman Anderssen and Lise Rakner. Ingvild Aagedal Skage moderated the conversation. You can read more and access the whole thesis here.
---
Den nye abortdebatten – globale og juridiske perspektiver
Date: 13 December 2018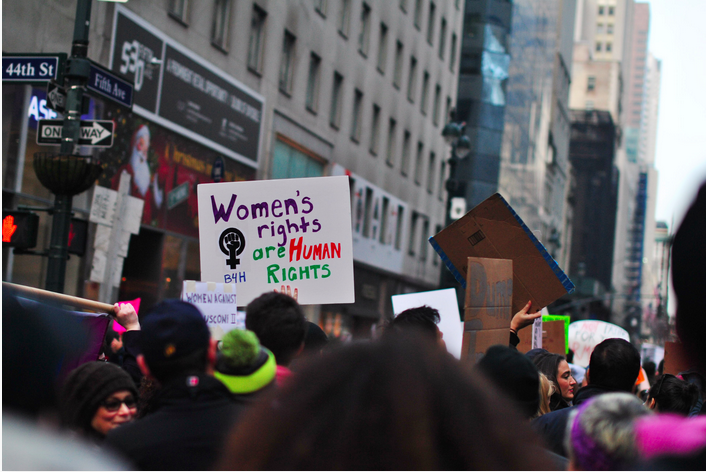 In light of suggested changes to the Norwegian abortion law, this breakfast seminar centered on the proposed changes to the law and on the global trend of abortion rights being under pressure. The particpants, Hans Fredrik Marthinussen, Liv Tønnessen and Heidi Frances Thornhill (head doctor of the Womens' Clinic at Haukeland), discussed the topic in a legal, social and international perspective. Siri Gloppen moderated the seminar.
---
Project Lectures and Workshops
Islam and abortion in the Middle East and Northern Africa 2018
Liv Tonnessen and Irene Maffi (Islam and abortion in the Middle East and North Africa conference, Toronto)
Global health: political and legal determinants 2018
Siri Gloppen (Master course, University of Bergen)
Documentary pilot: Gender & sexuality in South Africa's student protests 2018
Ingvild Aagedal Skage, Aslaug Aarsaether and Andrew Amorim (Bergen Exchanges on Law and Social Transformation)
The political economy of sexuality and abortion 2017
Getnet Tadele Tefera (Panel at EADI, Bergen)
Despair and optimism: Reflections on my experience of researching and publishing sexuality in Ethiopia 2017
Getnet Tadele Tefera (International Meeting on Law and Society, Mexico City)
Roundtable: Transcontinental perspectives on trans-struggles 2017
Bruce Wilson, Jayna Kothari, Frans Viljonen and Nicolas Orago
The politization of LGBT and abortion rights in Zambia: Preliminary findings from survey and qualitative interviews
2017
Lise Rakner, Ingvild Aagedal Skage and Leo Arriola (Bergen Exchanges on Law and Social Transformation)
Queering the South African student protest – intersectionality and violence 2017
Ingvild Aagedal Skage (International Meeting on Law and Society, Mexico City)
Africa's legalized politics of homosexuality: dynamics & effects of criminalization 2017
Ingvild Aagedal Skage, Lise Rakner, Carmeliza Soares Da Costa Rosario, Nicolas Orago, Leo Arriola, Daniel M Brinks, Getnet Tadele and Siri Gloppen (Law and Society Annual Meeting, Mexico City)
The right to health and maximum available resources 2017
Siri Gloppen (The Right to Health, Judicialization and SDGs conference, London)
Roundtable: Researching Law and (in)Equality 2016
Siri Gloppen, Francesca Jensenius, Carl Henrik Knudsen, Lise Rakner and Theodoros Rakopoulos (Bergen Exchanges on Law and Social Transformation)
Criminalising immorality – how to study political drivers and backlash effects? 2016
Adrian Jjuuko, Elisabeth Ivarsflaten and Thomas Keck
Political determinants of sexual and reproductive health 2016
Siri Gloppen (Law and Society Association Annual Meeting, New Orleans)
Project launch: Political determinants of sexual and reproductive health 2016
Siri Gloppen, Ingvild Aagedal Skage, Getnet Tadele Tefera, Leonardo Arriola, Lise Rakner, Nicholas Orago, Ruben Mathisen, Satang Nabaneh, Frans Viljoen, Mulumbet Zenabe, Tabitha Griffith Tsaoyo, Adrian Jjuuko, Carmeliza Soares Da Costa Rosario, Camila Gianella, Vegard Furustøl Vibe, Irene Maffi, Lisa-Marie Selvik, Liv Tønnessen, Mindy Roseman (Bergen Exchanges on Law and Social Transformation)
Can law heal? On legal determinants of inequalities in health and rights-based approaches to health reform
Alicia Yamin, Berit Austveg, Allan Malech and Ole Frithhof Norheim
Studying the health effects of criminal law
Camila Gianella, Alicia Yamin, Leo Arriola and Mindy Roseman
Decriminalisation litigation and its impact on access to healthcare in Sub-Saharan Africa: A Kenyan perspective
Nicolas Orago
LGBT rights in Zambia: Analyzing politicization and contentious episodes
Lise Rakner and Leo Arriola
Judicialisation of the right to health: effects beyond health outcomes
Siri Gloppen (Georgetown University)