PhD-course Leaders:
Siri Gloppen is Director at the Centre of Law and Social Transformation. Political scientist with a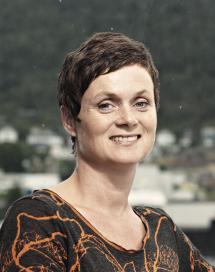 research focus in the intersection between law and politics. Siri Gloppen is Professor of Comparative Politics at the University of Bergen. With a research focus in the intersection between law and politics her work spans legal mobilization and the role of courts in social transformation, democratization and institutionalization of accountability structures, constitution-making, election processes, human rights, transitional justice and reconciliation. Her main empirical focus is southern and eastern Africa.
Camila Gianella (MSc, PhD) is a researcher at CMI and a post doctoral fellow at the department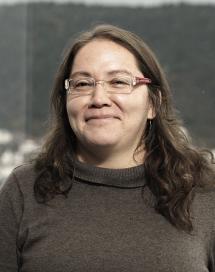 of Comparative Politics, University of Bergen in the project Sexual and Reproductive Rights (SRR) Lawfare: Global battles over sexual and reproductive rights, driving forces and impacts, Dr. Gianella is also part of the team of two related project: Abortion Rights lawfare in Latin America and International Sexual and Reproductive Rights Lawfare. Gianella has a PhD from the University of Bergen.  In her dissertation she analyzed the process of implementation of a structural court decision from the Colombian Constitutional Court which asked for major reforms within the health system. Prior to her PhD from the University of Bergen, Camila worked as researcher and consultant for projects on maternal health, the right to health, HIV/AIDS, tuberculosis, mental health and transitional justice.
Bruce M. Wilson (Ph.D. Washington University) is Professor of Political Science at the University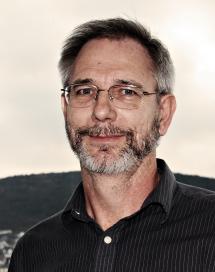 of Central Florida, Orlando, Florida and Associated Senior Researcher at the Chr. Michelsen Institute, Bergen, Norway.  His research on Latin American politics and comparative judicial politics has appeared in numerous peer-reviewed journals including Comparative Political Studies, the Journal of Latin American Studies, Comparative Politics, Journal of Politics in Latin America, and the International Journal of Constitutional Law.  His books include, Costa Rica: Politics, Economics, and Democracy (1998) and a co-authored book, Courts and Political Power in Latin America and Africa (2010).  He is former editor of The Latin Americanist and is currently the co-editor of the Journal of Political Science Education.
Marit Skivenes Research director and principal investigator at Centre for Research on Discretion and Paternalism. Skivenes is recognized as a leading expert in the field of child

protection systems, and have numerous publications in well-regarded journals. She is also a popular lecturer both nationally and abroad, as well as a widely used commentator by the media. Her primary research interests center around child welfare issues, and decision-making and deliberative processes within different (policy, practice and legal) levels of child protection, Skivenes completed her PhD in Political Science at the University of Bergen in 2002. In 2016, Skivenes received the prestigious Consolidator Grant from the European Research Council. Skivenes is, and has been, the Principal Investigator for several cross-country research projects, including the current "Discretion and the Child's Best Interest in Child Protection" and "The Acceptability of Child Protection Interventions".
Alicia Yamin Director of Health and Human Rights Initiatives at the O'Neill Institute for National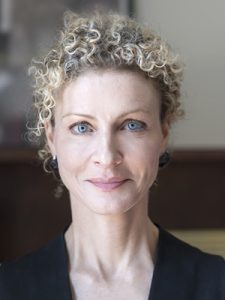 and Global Health Law at Georgetown University and Visiting Professor of Law at Georgetown University Law Center. Yamin is the Director of Health and Human Rights Initiatives at the O'Neill Institute for National and Global Health Law at Georgetown University and Visiting Professor of Law at Georgetown University Law Center. Yamin is also an Adjunct Lecturer on Law and Global Health at the Harvard TH Chan School of Public Health, a Global Fellow at the Centre for Law and Social Transformation in Norway, and was selected as the 2015-16 Marsha Lilien Gladstein Visiting Professor of Human Rights, University of Connecticut.
Paola Bergallo is Associate Professor at the School of Law and Adjunct 
Researcher at the Consejo Nacional de Investigaciones Científicas y Técnicas (CONICET). She is a lawyer graduated with honors from the Universidad de Buenos Aires. She holds a J.S.D. and J.S.M. from Stanford Law School, and an LL.M. from Columbia University. Prof. Bergallo is interested in feminist critiques of the law and in socio-legal theory and research in constitutional and human rights issues. She has published several articles, mainly on issues related to gender and women human rights, remedies and public law litigation, and has presented papers at conferences in the Americas and Europe.
PhD course lecturers: 
Malcolm Langford is Co-Director at the Centre of Law and Social Transformation and Senior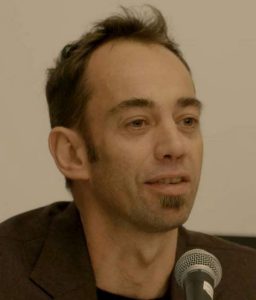 Researcher at CMI. He is also a Visiting Fellow at Fridtjof Nansen Institute and the Co-Director of Global School on Socio-Economic Rights. He is also former Research Fellow at the Norwegian Centre for Human Rights and Director of the Socio-Economic Rights Programme. His recent publications include Socio-Economic Rights in South Africa: Symbols or Substance? (Cambridge University Press, Cambridge, 2014), edited with B. Cousins, J. Dugard and T. Madlingozi.
Daniel Brinks is Associate Professor of Government, in the fields of Comparative Politics and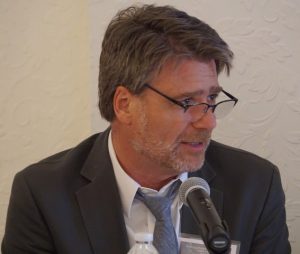 Public Law at the University of Texas at Austin. He co-directs the Rapoport Center for Human Rights and Justice. Dan's research focuses on the role of the law and courts in supporting or extending human rights and many of the basic rights associated with democracy, with a primary regional interest in Latin America. His research also appears in the International Journal of Constitutional Law, Perspectives on Politics, Comparative Politics, Comparative Political Studies and the Texas Law Review, among other journals.
Jeroen van der Sluijs Professor in theory of science and ethics of the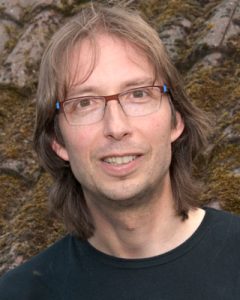 natural sciences. His research seeks to increase our understanding of the phenomenon and dynamics of scientific controversy on contemporary old, new and emerging environmental and health risks. He has worked on contested science in the fields of climate change, pollinator decline, fish stock assessments, endocrine disruptors, elcetromagnetic fields, nanoparticles, underground storage of CO2, risk migration in sustainable technologies.
Bergen Exchanges Keynote Speakers:
Norman Daniels Mary B. Saltonstall Professor of Population Ethics and Professor of Ethics and Population Health, Dept. of Global Health and Population, Harvard University
Sally Engle Merry Silver Professor of Anthropology, NYU College of Arts and Sciences
Helen Stalford Professor of Law at the University of Liverpool. Stalford graduated from the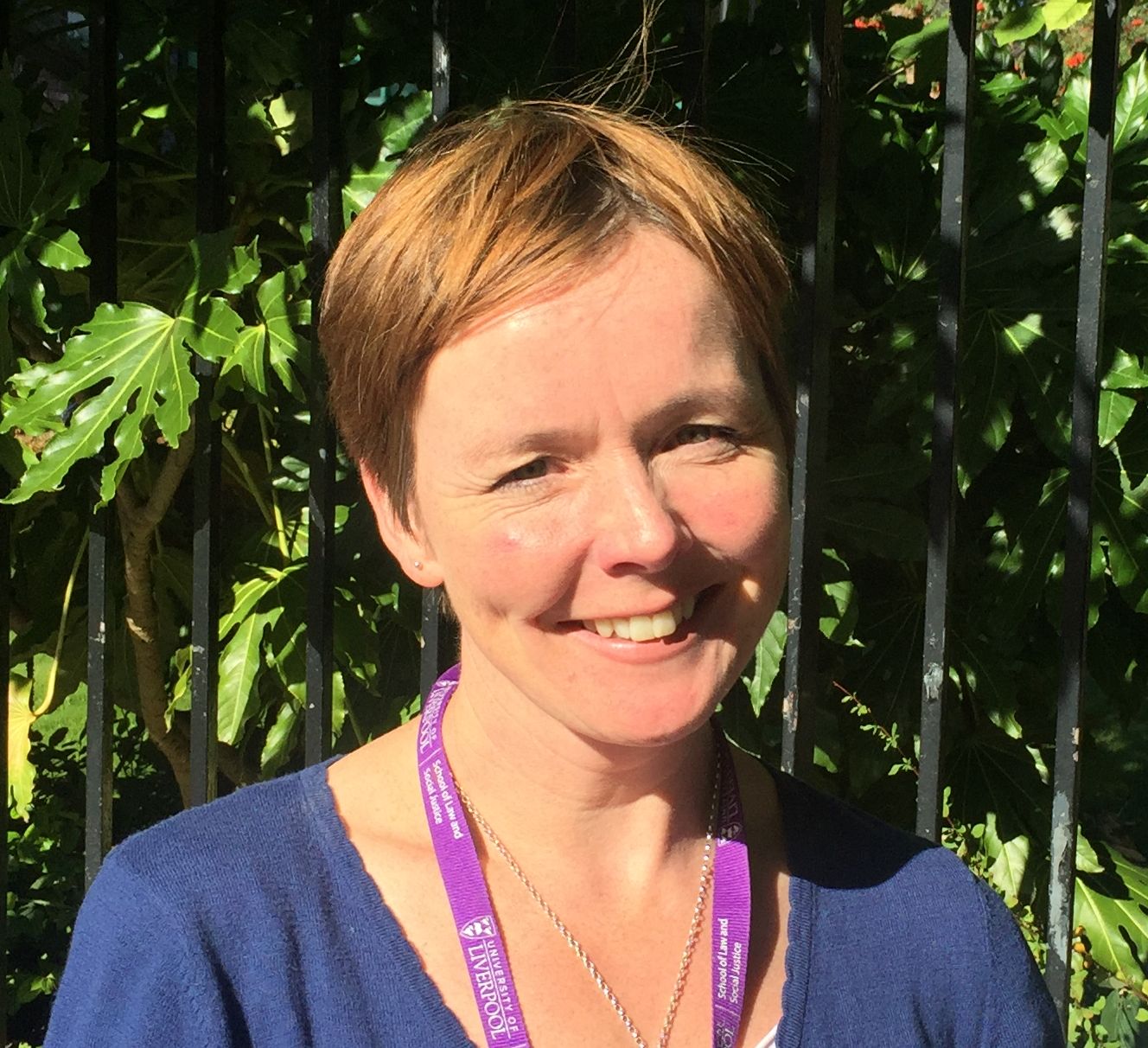 University of Liverpool with an LLB Honours in English and French Laws with French in 1996. She then completed her PhD at the University of Leeds whilst working as a research assistant on a European Commission-funded project relating to children, migration and EU law (1997-2000). She moved back to Liverpool in the year 2000 to take up a lectureship in the Law School where she has remained ever since. Stalford is a leading expert on European children's rights, having researched and published extensively in this area. She has led projects on behalf of the EU Fundamental Rights Agency and the Council of Europe to develop children's rights indicators, and has acted as expert consultant to the Council of Europe, the European Commission and UNICEF on issues relating to child friendly justice, child protection and the children's rights implications of EU enlargement. In 2016, she was appointed as Special Adviser to the House of Lords EU Home Affairs sub-committee for their inquiry into the UK and EU's response to the plight of unaccompanied children in the current refugee crisis. She was nominated for the University of Liverpool award for outstanding research impact for this work in 2016. The focus of her current research is on children's rights and experiences in the context of the justice process. Stalford is founding director of the European Children's Rights Unit (ECRU) and co-editor-in-chief of the International Journal of Children's Rights.
Bergen Exchanges Participants: 
Luciana Gross Cunha holds a PhD and a Master´s degree in Political Science from the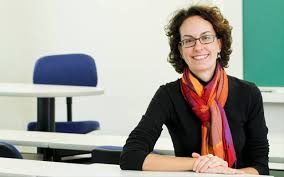 University of São Paulo, Brazil. She is a Professor of Law at the Law School of Fundação Getulio Vargas (FGV), as well as a member of the Center of Justice System and Constitution, in which she draws up the Brazilian Justice Confidence Index and the Brazil Perception of Compliance with Law Index. Professor Luciana Cunha was also the editor of the FGV DIREITO SP Law School Legal Studies Research Paper Series from May 2013 to June 2015.
Pilar Domingo is a Senior Research Fellow at the Overseas Development Institute (ODI), in the

Politics and Governance Program. Previously she has held positions at the Institute for the Study of the Americas in London, University of Salamanca in Spain, Queen Mary, University of London and the Centro de Investigaciones y Docencia Economica in Mexico. She holds a D.Phil in Politics from the University of Oxford. Since joining ODI she has worked on a number of law, rights, governance and institutional change, and women's political empowerment issues, increasingly in connection to situations of conflict and fragility; and on the role of international actors in supporting change process relating to these. Her research currently focuses on law and politics, and spans a number of thematic areas. These include: the politics of rule of law development; recourse to law, legal change and justice mechanisms to contest power inequalities or advance different rights battles; transitional justice; gender, law and political change, including gender-responsive approaches to post-conflict/post authoritarian transition processes and to peacebuilding and state-building. Pilar has led and participated in a number of multi-year and multi-country research projects and evaluations of international practice on these issues, working with a range of multi and bi-lateral donor organisations and research consortia.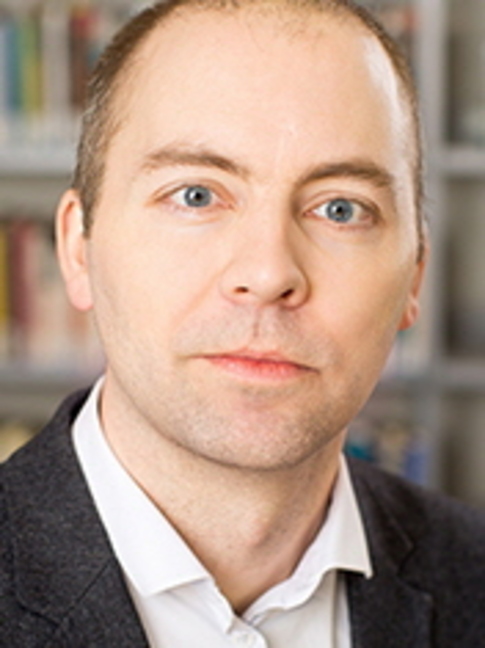 Asgeir Falch-Eriksen is a political scientist at the Oslo Metropolitan University with the main research interests being political theory, trust theory, public administration, epistocracy, politics of families and child protection. These interests have culminated in an interest in empirical research on constitutional democracy and trust between citizens and citizens' trust in government.
Roberto Gargarella is a sociologist, lawyer and Doctor in Law from the University of Buenos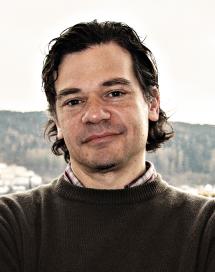 Aires, L.L.M. by the University of Chicago Law School, Master in Political Science by the Latin American Faculty of Social Sciences, J.S.D. by the University of Chicago, and Post-Doctorate at Balliol College, Oxford. He is a visiting professor at the Law School of the Universidad Torcuato Di Tella in Buenos Aires, and an associate professor at the Faculty of Law of the UBA. He has been visiting professor and researcher at several foreign universities, such as Columbia University, Pompeu Fabra University, New York University, University of Bergen and University of Chicago. Professor Gargarella was awarded prestigious research grants, including Fullbright, John Simon Guggenheim Memorial Foundation, Antorchas Foundation, etc. He is the author of numerous books and articles, published both in the country and abroad. Among his most recent publications are: The Legal Foundations of Inequality (Cambridge, Cambridge University Press, 2009), and The Accountability and Democratic Judiciary in Latin America, Africa, and East Europe (co-authored with S. Gloppen et al, Palgrave, New York, 2009).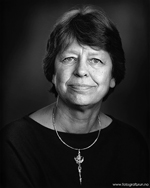 Hanne Sophie Greve is a Norwegian lawyer, a current Justice of the High Court in Bergen and previously a judge of the European Court of Human Rights in Strasbourg, from 1998 until 2004. Before this, she was a judge of the Gulating Court of Appeal in Bergen. Greve distinguished by her work on human rights issues, particularly in conflict situations and in key positions in the law courts. For several times Greve was awarded for her work in human rights.
Svein-Erik Helle is a Researcher at the Chr. Michelsen Institute. As a political scientist, he is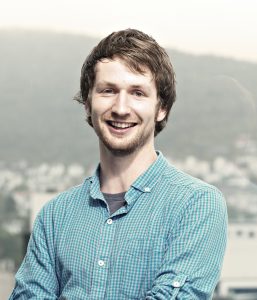 currently working on projects related to political institutions and their role in fostering or reducing political inequality. Helle submitted his PhD on the causes and consequences of the uneven playing field in electoral competitions in non-democracies in Sub-Saharan Africa at the University of Bergen in the spring of 2017. His work focuses on the role institutions and critical actors in capturing, maintaining, preserving and changing political power. In his research, he prefers adopting a multi-method approach, and he has experience from long-term fieldwork in Uganda and Angola. Helle works on projects related to political inequality, human rights, democracy, governance and civil society.
Eirik Holmøyvik is a Professor at Faculty of Law at the University of Bergen. He earned his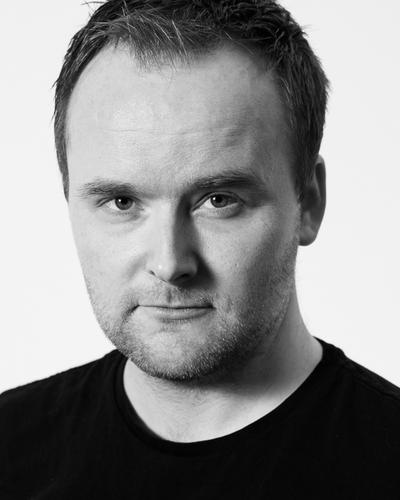 Doctorate from the University of Bergen, and his Cand.jur. from the University of Oslo. He is licenced to practice law in Norway since 2006. Currently, he is a member of the commission to revise the Norwegian election code (2017-2019) and substitute member for Norway to The European Commission for Democracy through Law (Venice Commission) (2016-2018). Holmøyvik's research focus on constitutional law and legal history. Recent publications include Writing Democracy: The Norwegian Constitution 1814-2014 (co-edited with Karen Gammelgaard, New York, Berghahn Books, 2014).
Edge Kanyongolo is a Malawian national who has taught at the University of Malawi since 1986.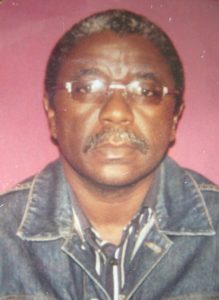 He obtained his LL.B (hons.), LL.M and Ph.D degrees from the Universities of Malawi, Cambridge and East Anglia. He is currently an Associate Professor of Law specializing in constitutional law and legal theory. His research interests focus on the interplay of law and politics, especially in the framework of constitutionalism, democratic governance and development. He has also participated actively in human rights advocacy programmes in southern Africa, including in his capacity as a trustee of the Media Institute of Southern Africa, a member of the Advisory Board of the Africa Programme of Article 19 and a member of the Board of Directors of the Open Society Initiative for Southern Africa (OSISA).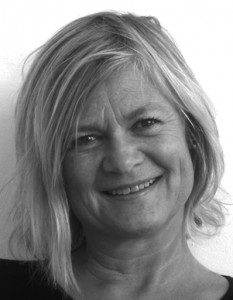 Anne-Mette Magnussen is a Professor at the Departement of welfare and participation at Western Norway University of Appliced Science. Publications include Right to Hospital Care and Prioritisation from a Law and Politics Perspective – The Experiences of Norway and Denmark (co-authored with Henriette Sinding Aasen and Mette Hartlev, 2015) and Juridification and social citizenship in the welfare state (Henriette Sinding Aasen, Siri Gloppen, and Even Nilssen, 2014).
Amy McEwan-Strand is a research assistant at the Centre for Research on Discretion and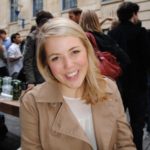 Paternalism. She holds an LLM in Human Rights, as well as LLB in Scots Law and BSc in Economics. Amy's field of expertise include human rights, freedom of expression, the European Court of Human Rights and children's rights. Before joining the centre, Amy was a Litigation Fellow with the Open Society Justice Initiative, a human rights' NGO based in London. Here she worked on using litigation as a tool for promoting human rights, and worked on a case before the CJEU. She has also worked for the University of Bergen's finance department. During her studies, she volunteered for the Scottish Child Law Centre, and worked as an intern for Article 19.
Ruth Rubio Marín is Professor of Constitutional and Public Comparative Law at the EUI.Previously, she was Professor of Constitutional Law at the University of Seville and member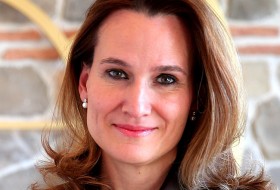 of the Hauser Global Law School at the New York University. A graduate of the EUI's Law Department, she has held teaching and research positions at, among others, Princeton University, Queen's University and Columbia University. Her primary research areas are constitutional law, immigration and nationality law, law and gender, anti-discrimination law, transitional justice and minority rights. Her publications include The Gender of Reparations: Subverting Sexual Hierarchies while Redressing Human Rights Violations, and Migration and Human Rights. She is currently working on the book The Disestablishment of Gender in the New Millennium Constitutionalism.
Lydia Mugambe is a Ugandan lawyer and judge at the High Court of Uganda. She previously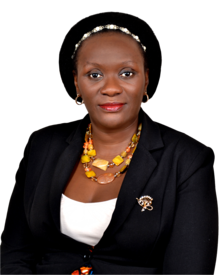 worked as legal officer and council with the UN International Tribunal for Rwanda. Mugabe graduated from the Faculty of Law of Makerere University, Uganda's largest and oldest public university, with a Bachelor of Laws. The following year, she was awarded a Diploma in Legal Practice by the Law Development Centre, in Kampala. She also holds a Master of Laws from the University of Pretoria in South Africa. Prior to her appointment to the High Court, Mugambe served as a Magistrate in Uganda's lower courts. She was the winner of the 2017 Women's Link International People's Choice Gavel Award for her work on issues of gender-based justice.
Fiona Shen-Bayh is a Ph.D. candidate in political science at the University of California,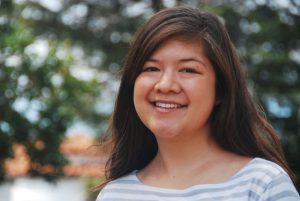 Berkeley. She earned her M.A. in Political Science from Berkeley (2012) and her B.A. in Economics with honors from Vassar College (2011). Her research focuses on legal institutions in authoritarian regimes. She is specifically interested in the autocratic roots of contemporary judicial systems. Her dissertation relies on a combination of archival research, in-depth interviews, and computational text analysis techniques to examine the politicization of courts in comparative perspective. Her research has been supported by the National Science Foundation and the Institute of International Studies at the University of California, Berkeley. She has conducted archival research in London, United Kingdom and fieldwork in Malawi.
Karl Harald Søvig is professor of law at the faculty of law, University of Bergen, where he is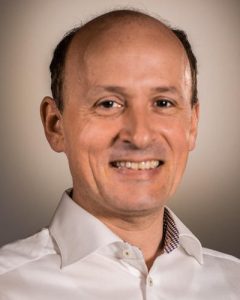 leader of the PhD program and chairing the research group on administrative law. He has previously worked as a temporary judge at the district and high court and as ad hoc chairman of the county board. His research has focused on different forms of coercive measures within the welfare state, as well as rights of the children. He has authored a report for the government on the implementation of the UN Convention on the Rights of the Child into the Norwegian legal system and chaired an expert committee drafting a new act on adoption (NOU 2014:9). His most recent project was PROVIR (Provision of welfare to irregular migrants) funded by the Norwegian research council. He is vice chair of the European Association of Health Law.
Head of PR:
Anna Gopsill 
Co-pilot of the Transitional Justice and Legal Empowerment Unit, LawTransform.
Communications Assistant at CMI
MA in Holocaust and Genocide Studies, University of Amsterdam and MA in Modern History, University of St Andrews.
anna.gopsill@cmi.no
Volunteer Coordinator: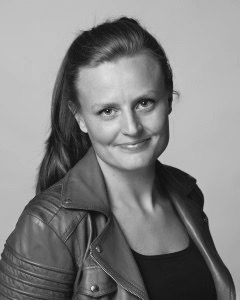 Sara Ekblom
Pilot for the Corruption & Law Unit, LawTransform
MA in Law, University of Bergen
saramekblom@gmail.com
Volunteers: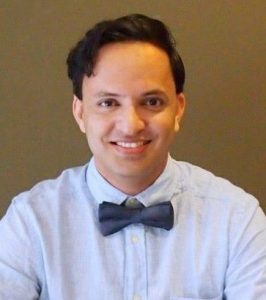 Amit Bansal 
Pilot for Health & Law Unit, LawTransform
Student at the University of Bergen and manager of a non-profit clinic in India.
health@lawtransform.no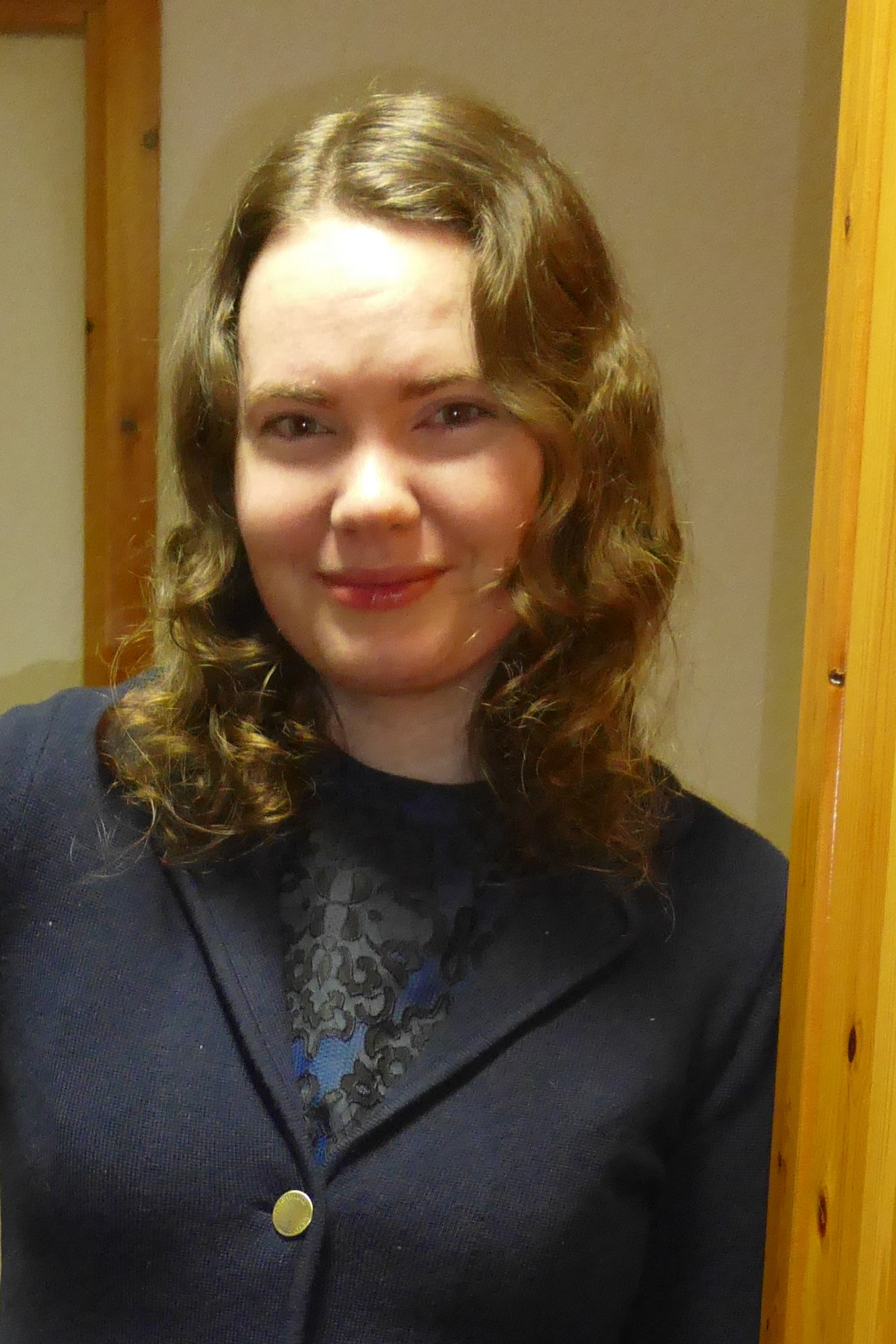 Anja Rørnes Tucker
Intern, LawTransform
Master's student in Comparative Politics, University of Bergen
anjartucker@gmail.com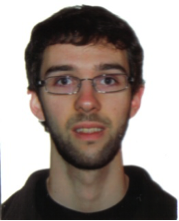 Artur Rubinat
Co-Pilot for Democracy & Law Unit, LawTransform
MA in Public Administration, University of Bergen
arublac@gmail.com
Asbjørg Breines 
Master's student in Law, University of Bergen
ae.breines@hotmail.com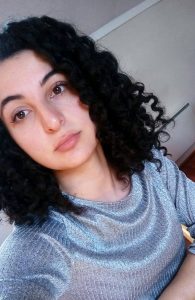 Bano Abdulrahman 
Co-Pilot for the Migration & Law Unit, LawTransform
Master's student in Law, University of Bergen
banoabdulrahman90@gmail.com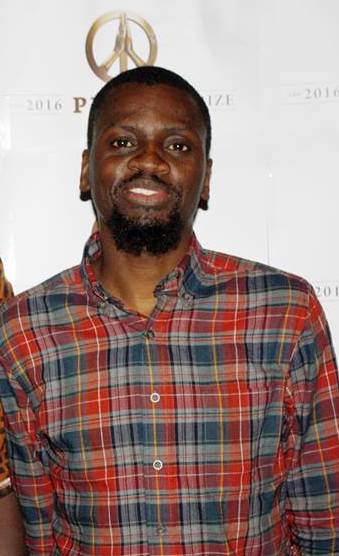 Bheki Dlamini
Co-Pilot for the Democracy & Law Unit, LawTransform
MA in Public Administration, University of Bergen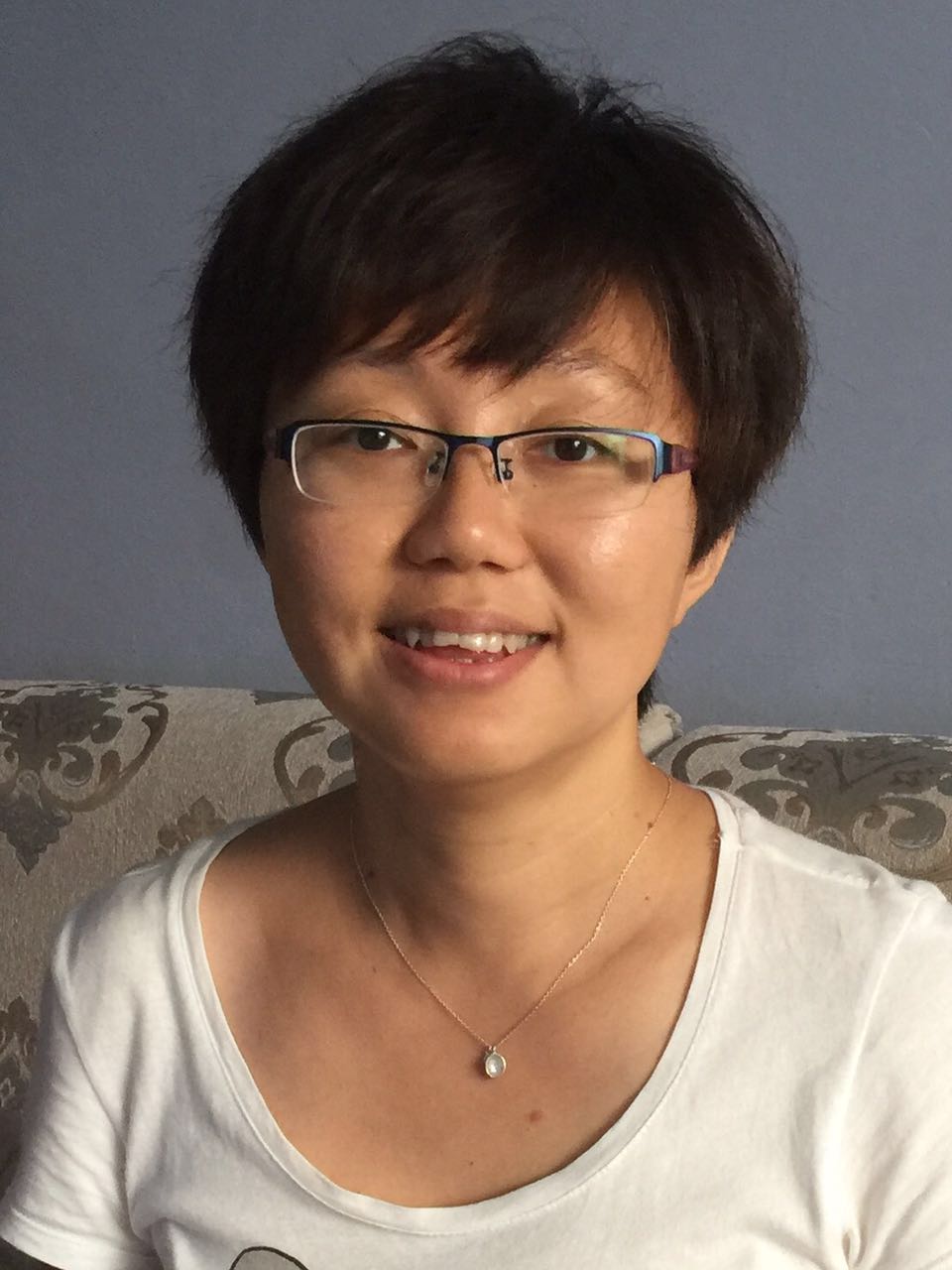 Dan Han
Pilot for the Child Rights Unit, LawTransform
MS Degree in Geology
dan-han@hotmail.com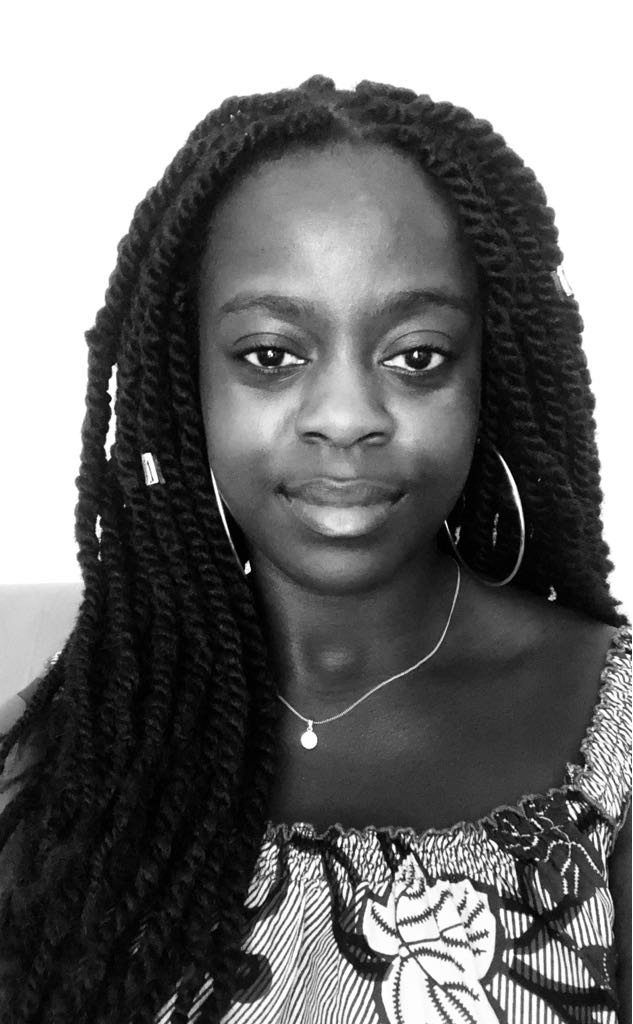 Jacqueline Dammens 
LLM in International Maritime Law, University of Swansea
jacquelinedammens@hotmail.com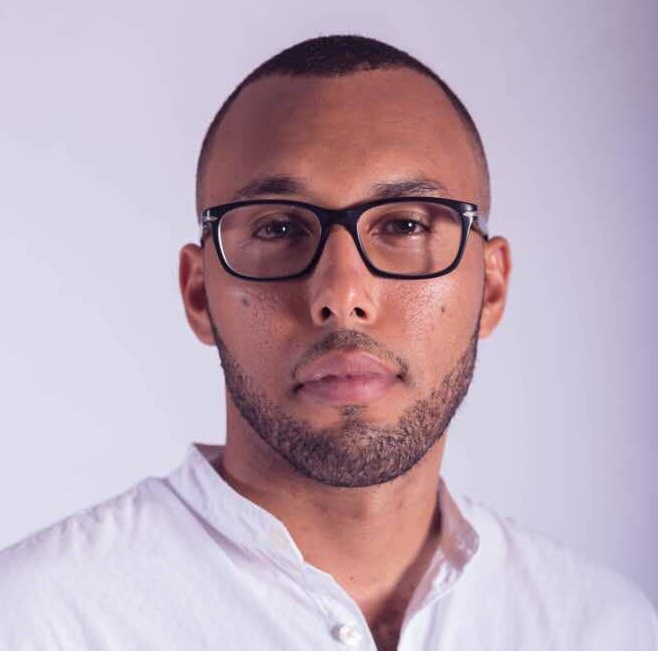 Jonas Gamlem Njau
International Relations Master's Program, Norwegian University of Life Sciences
jonas.njau@gmail.com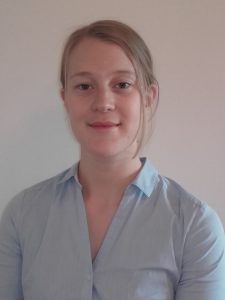 Linn Ulla Liljeros
Pilot for the Natural Resources & Climate Lawfare Unit and Co-Pilot for the Health & Law Unit, LawTransform
Master's student in Law, University of Bergen
health@lawtransform.no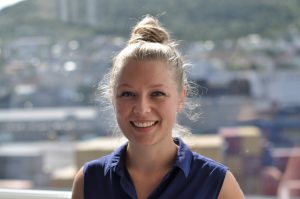 Lisa-Marie Måseidvåg Selvik
Affiliate, Pilot for Democracy & Law and Transitional Justice & Legal Empowerment
PhD Candidate, Department of Comparative Politics (UiB), Research Assistant (CMI).
lisamarie.selvik@cmi.no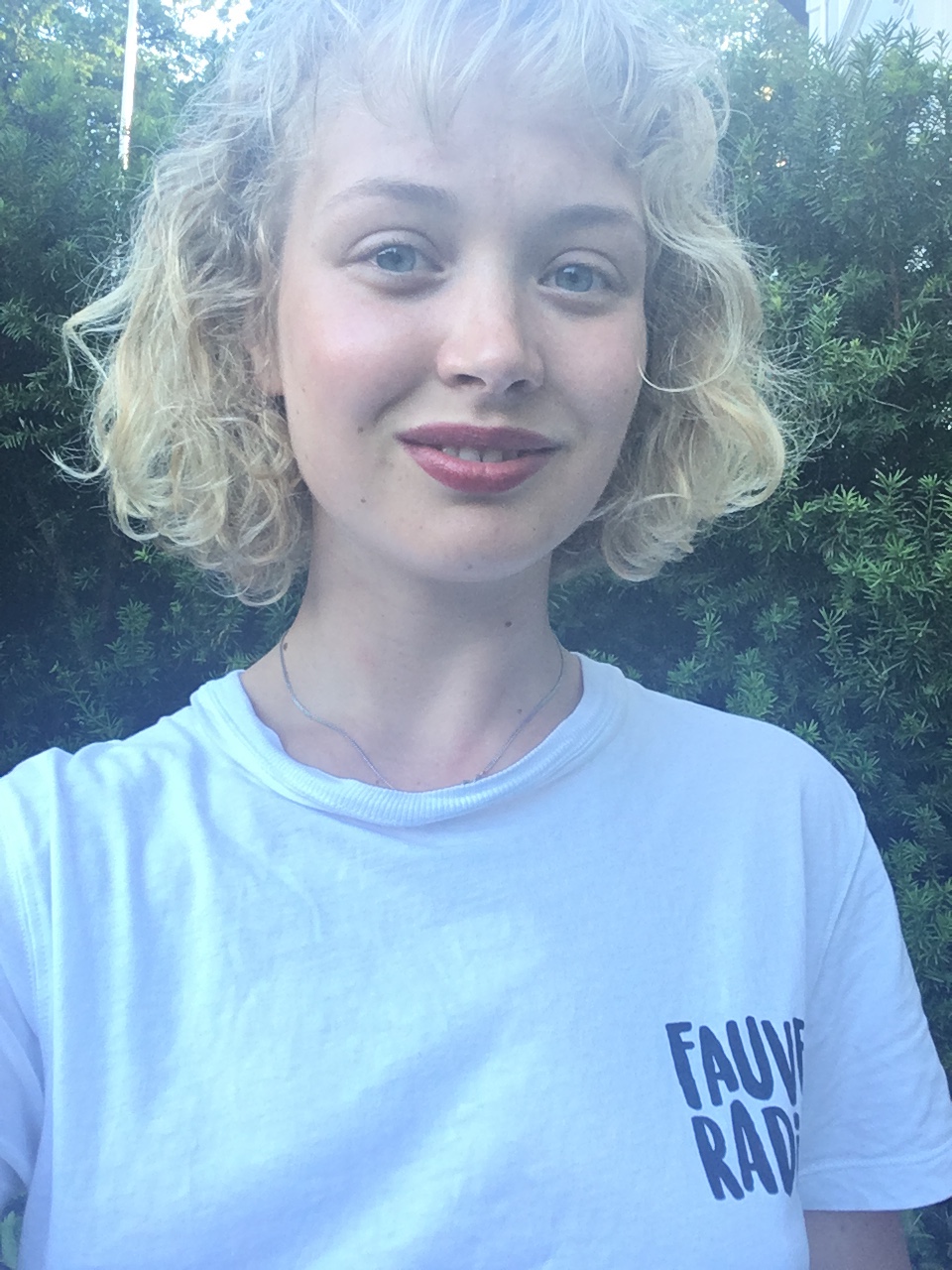 Maria Helena K. Nerhus
Master's Student, Bergen School of Architecture (BAS)
maria.helena.kn@gmail.com

Maria Legernes Teigen
Master's student in Law, University of Bergen
marie.teigen13@gmail.com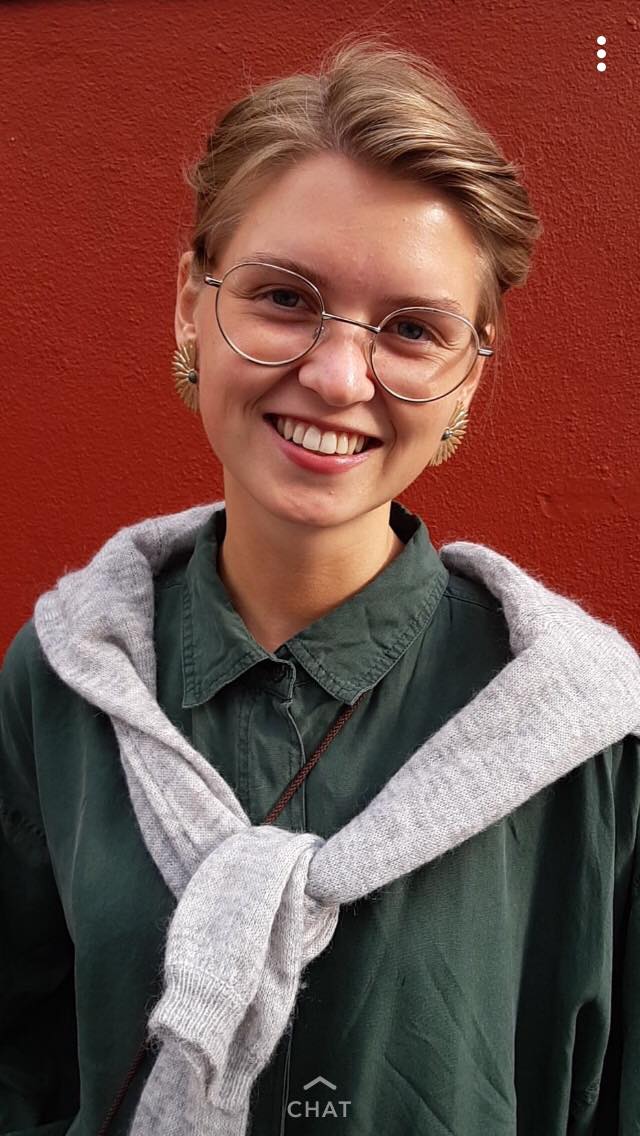 Marit Tjelmeland
Pilot for the Child Rights Unit, LawTransform
Master's Program in Law, University of Bergen
marit.tjelmeland@student.uib.no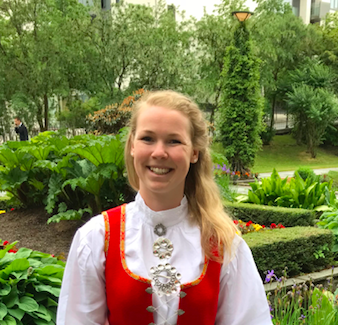 Mathilde Thorsen
Pilot or the Natural Resources & Climate Lawfare Unit, LawTransform
MA in Comparative Politics, University of Bergen
mathilde.thorsen1@gmail.com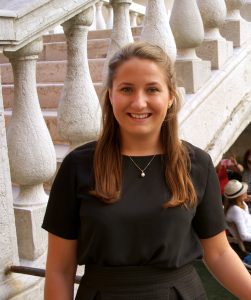 Oda Ringstad
Pilot for the Courts & Judicial Independence Unit, LawTransform
Master's student in Law, University of Bergen
oda.ringstad@gmail.com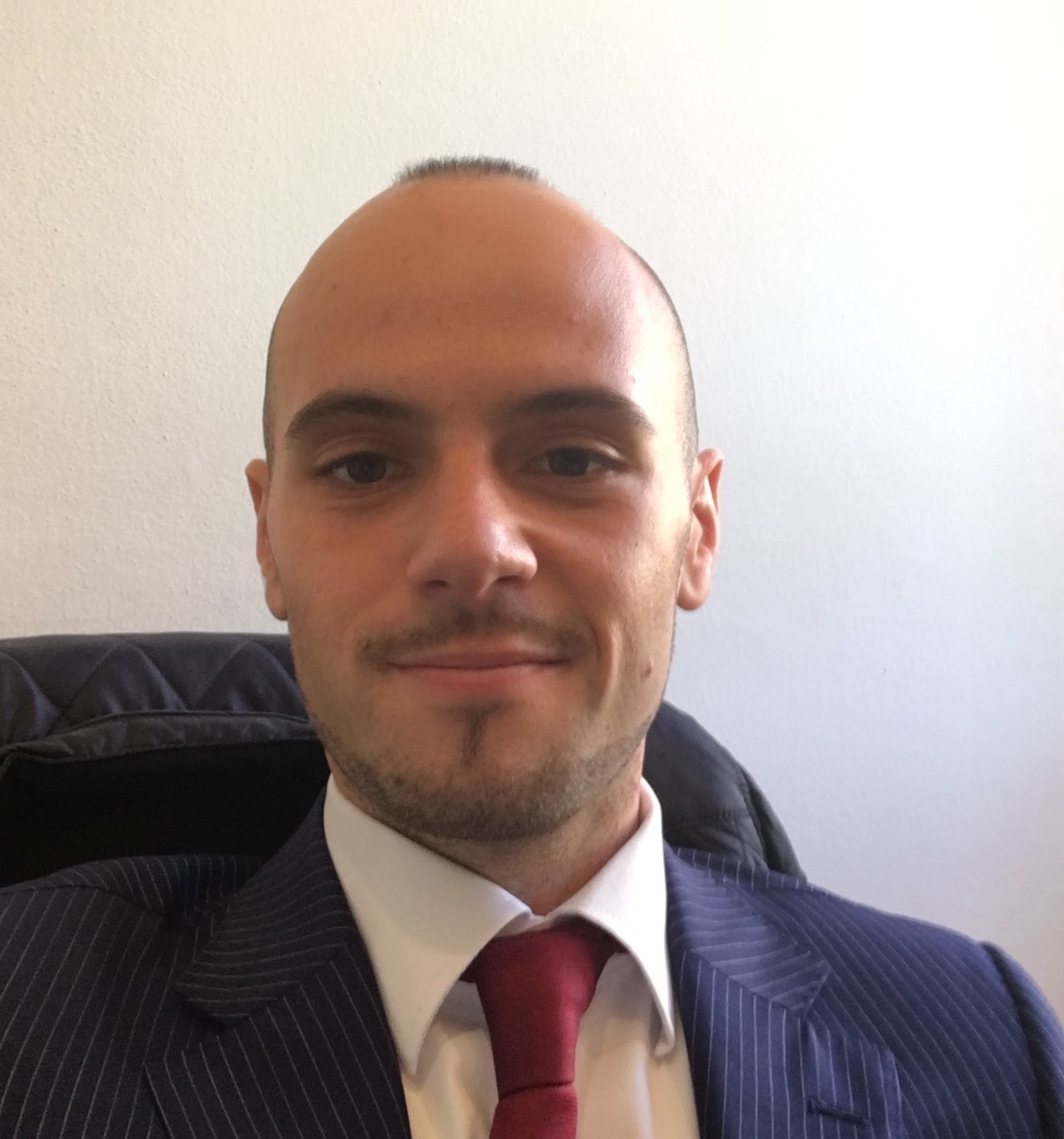 Pasquale Maresca
MA in Law at Università degli Studi di Firenze, Italy
maresca.pasquale@yahoo.it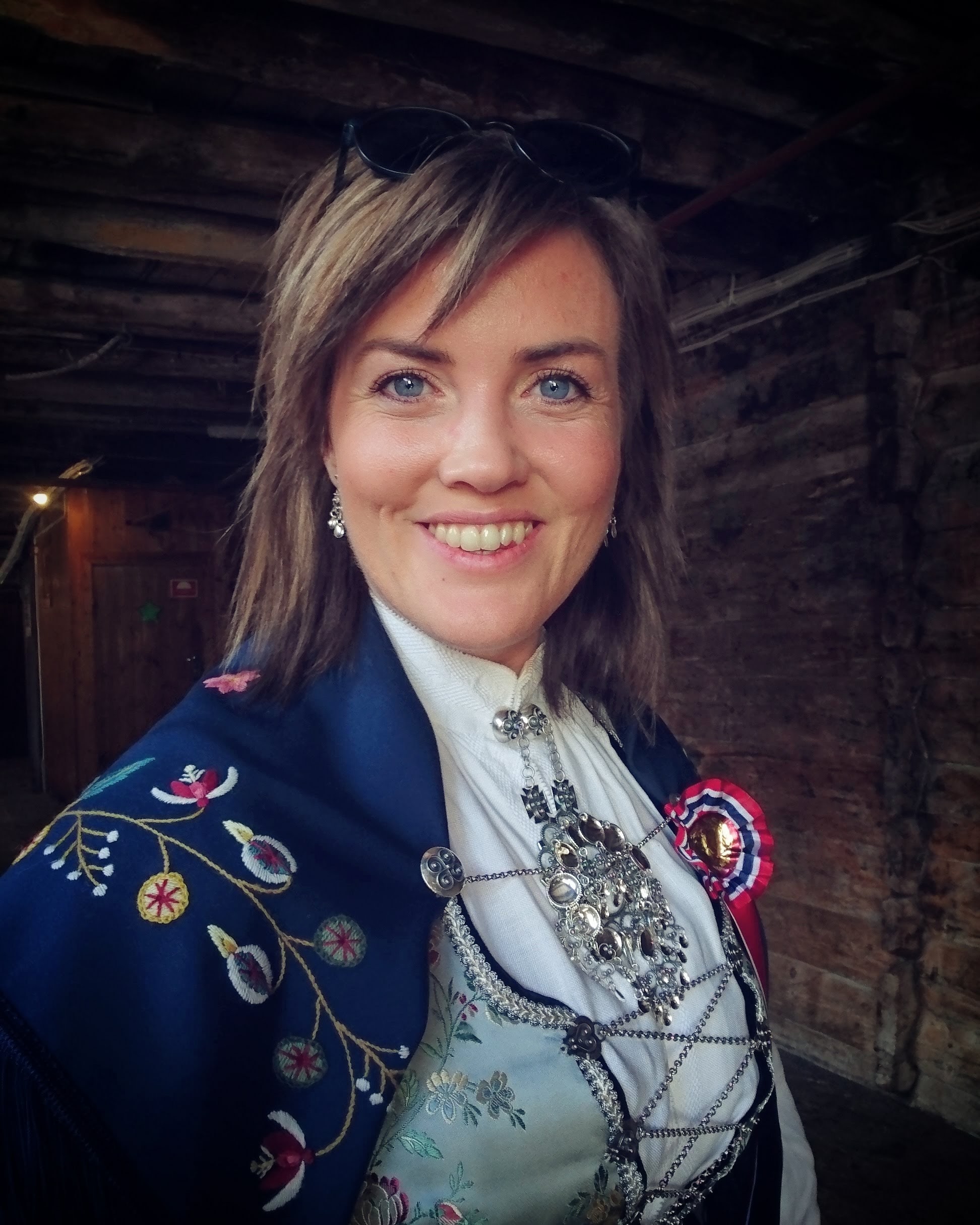 Sirianne Vikestad
Master's student in Law at the University of Bergen and Freelance Journalist.
Sirianne89@gmail.com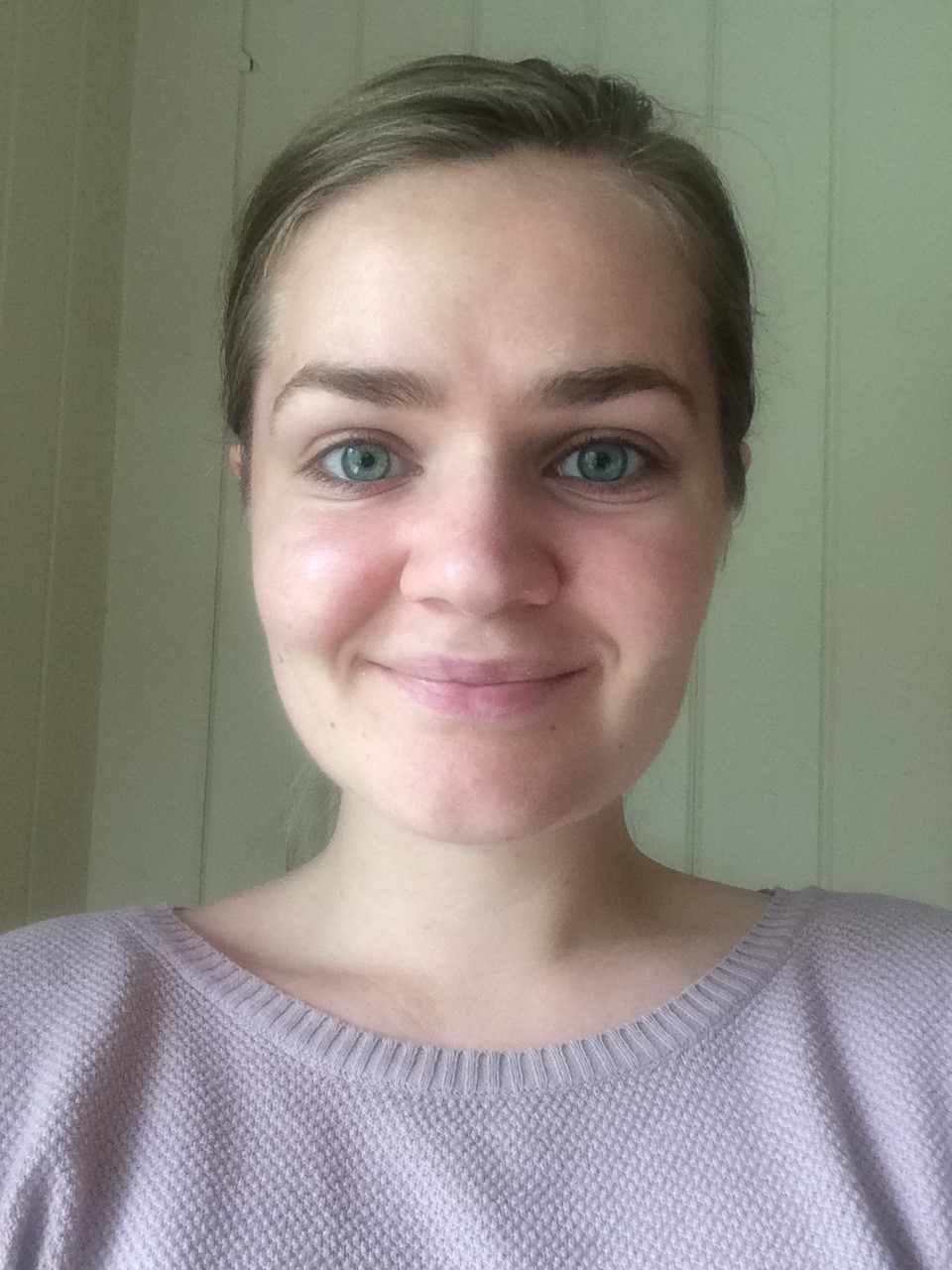 Sunniva Nybøe Førland 
Master's student in Law, University of Bergen
sunnivaforland.94@gmail.com