PhD-course Leaders:
Siri Gloppen is Director at the Centre of Law and Social Transformation. Political scientist with a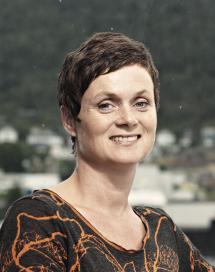 research focus in the intersection between law and politics. Siri Gloppen is Professor of Comparative Politics at the University of Bergen. With a research focus in the intersection between law and politics her work spans legal mobilization and the role of courts in social transformation, democratization and institutionalization of accountability structures, constitution-making, election processes, human rights, transitional justice and reconciliation. Her main empirical focus is southern and eastern Africa.
Camila Gianella (MSc, PhD) is a researcher at CMI and a post doctoral fellow at the department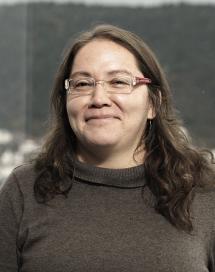 of Comparative Politics, University of Bergen in the project Sexual and Reproductive Rights (SRR) Lawfare: Global battles over sexual and reproductive rights, driving forces and impacts, Dr. Gianella is also part of the team of two related project: Abortion Rights lawfare in Latin America and International Sexual and Reproductive Rights Lawfare. Gianella has a PhD from the University of Bergen.  In her dissertation she analyzed the process of implementation of a structural court decision from the Colombian Constitutional Court which asked for major reforms within the health system. Prior to her PhD from the University of Bergen, Camila worked as researcher and consultant for projects on maternal health, the right to health, HIV/AIDS, tuberculosis, mental health and transitional justice.
Bruce M. Wilson (Ph.D. Washington University) is Professor of Political Science at the University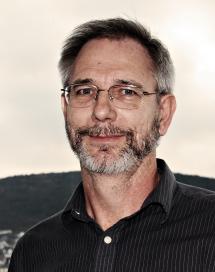 of Central Florida, Orlando, Florida and Associated Senior Researcher at the Chr. Michelsen Institute, Bergen, Norway.  His research on Latin American politics and comparative judicial politics has appeared in numerous peer-reviewed journals including Comparative Political Studies, the Journal of Latin American Studies, Comparative Politics, Journal of Politics in Latin America, and the International Journal of Constitutional Law.  His books include, Costa Rica: Politics, Economics, and Democracy (1998) and a co-authored book, Courts and Political Power in Latin America and Africa (2010).  He is former editor of The Latin Americanist and is currently the co-editor of the Journal of Political Science Education.
Marit Skivenes Research director and principal investigator at Centre for Research on Discretion and Paternalism. Skivenes is recognized as a leading expert in the field of child

protection systems, and have numerous publications in well-regarded journals. She is also a popular lecturer both nationally and abroad, as well as a widely used commentator by the media. Her primary research interests center around child welfare issues, and decision-making and deliberative processes within different (policy, practice and legal) levels of child protection, Skivenes completed her PhD in Political Science at the University of Bergen in 2002. In 2016, Skivenes received the prestigious Consolidator Grant from the European Research Council. Skivenes is, and has been, the Principal Investigator for several cross-country research projects, including the current "Discretion and the Child's Best Interest in Child Protection" and "The Acceptability of Child Protection Interventions".
Alicia Yamin Director of Health and Human Rights Initiatives at the O'Neill Institute for National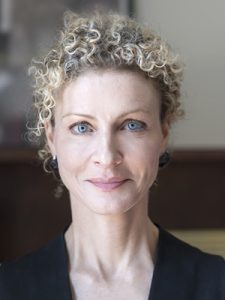 and Global Health Law at Georgetown University and Visiting Professor of Law at Georgetown University Law Center. Yamin is the Director of Health and Human Rights Initiatives at the O'Neill Institute for National and Global Health Law at Georgetown University and Visiting Professor of Law at Georgetown University Law Center. Yamin is also an Adjunct Lecturer on Law and Global Health at the Harvard TH Chan School of Public Health, a Global Fellow at the Centre for Law and Social Transformation in Norway, and was selected as the 2015-16 Marsha Lilien Gladstein Visiting Professor of Human Rights, University of Connecticut.
Paola Bergallo is Associate Professor at the School of Law and Adjunct 
Researcher at the Consejo Nacional de Investigaciones Científicas y Técnicas (CONICET). She is a lawyer graduated with honors from the Universidad de Buenos Aires. She holds a J.S.D. and J.S.M. from Stanford Law School, and an LL.M. from Columbia University. Prof. Bergallo is interested in feminist critiques of the law and in socio-legal theory and research in constitutional and human rights issues. She has published several articles, mainly on issues related to gender and women human rights, remedies and public law litigation, and has presented papers at conferences in the Americas and Europe.
PhD course lecturers: 
Malcolm Langford is Co-Director at the Centre of Law and Social Transformation and Senior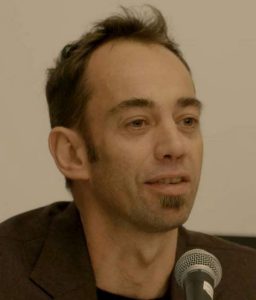 Researcher at CMI. He is also a Visiting Fellow at Fridtjof Nansen Institute and the Co-Director of Global School on Socio-Economic Rights. He is also former Research Fellow at the Norwegian Centre for Human Rights and Director of the Socio-Economic Rights Programme. His recent publications include Socio-Economic Rights in South Africa: Symbols or Substance? (Cambridge University Press, Cambridge, 2014), edited with B. Cousins, J. Dugard and T. Madlingozi.
Daniel Brinks is Associate Professor of Government, in the fields of Comparative Politics and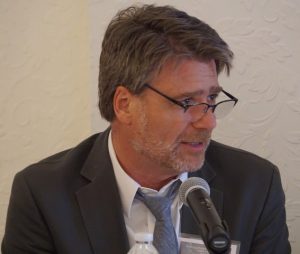 Public Law at the University of Texas at Austin. He co-directs the Rapoport Center for Human Rights and Justice. Dan's research focuses on the role of the law and courts in supporting or extending human rights and many of the basic rights associated with democracy, with a primary regional interest in Latin America. His research also appears in the International Journal of Constitutional Law, Perspectives on Politics, Comparative Politics, Comparative Political Studies and the Texas Law Review, among other journals.
Jeroen van der Sluijs Professor in theory of science and ethics of the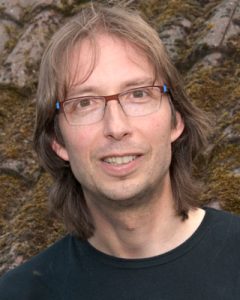 natural sciences. His research seeks to increase our understanding of the phenomenon and dynamics of scientific controversy on contemporary old, new and emerging environmental and health risks. He has worked on contested science in the fields of climate change, pollinator decline, fish stock assessments, endocrine disruptors, elcetromagnetic fields, nanoparticles, underground storage of CO2, risk migration in sustainable technologies.
Bergen Exchanges Keynote Speakers: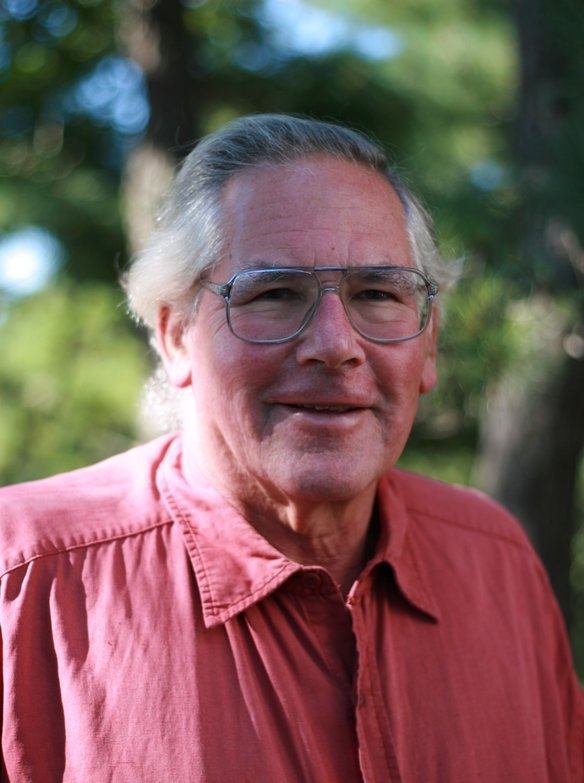 Norman Daniels Mary B. Saltonstall Professor of Population Ethics and Professor of Ethics and Population Health, Dept. of Global Health and Population, Harvard University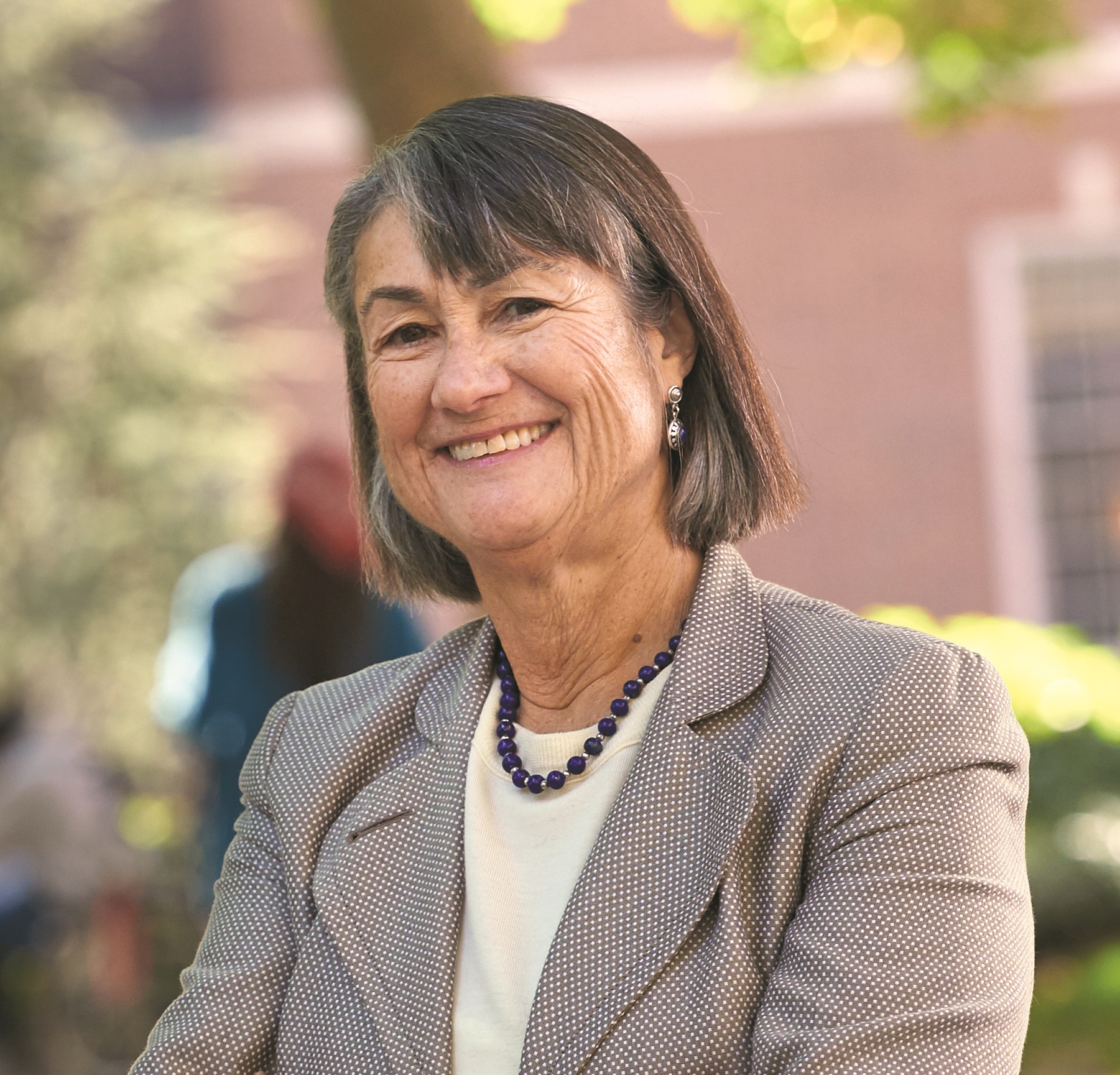 Sally Engle Merry is Silver Professor and Professor of Anthropology at New York University.  She is also Associate Department Chair, Faculty Co-director of the Center for Human Rights and Global Justice at the New York University School of Law, and past president of the American Ethnological Society. She is the author or editor of fifteen books and special journal issues and over one hundred and twenty-five articles and reviews.
Helen Stalford Professor of Law at the University of Liverpool. Stalford graduated from the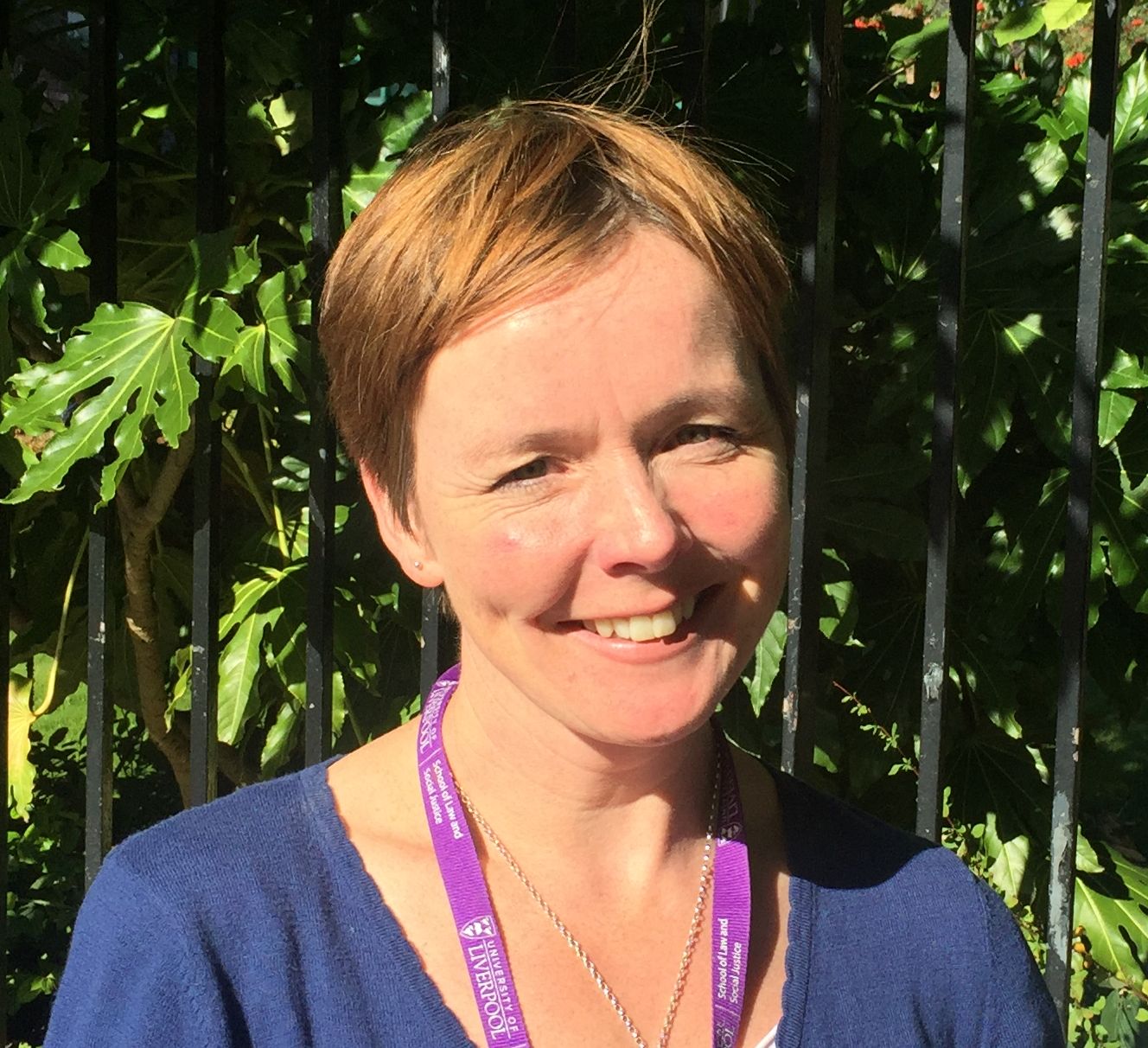 University of Liverpool with an LLB Honours in English and French Laws with French in 1996. She then completed her PhD at the University of Leeds whilst working as a research assistant on a European Commission-funded project relating to children, migration and EU law (1997-2000). She moved back to Liverpool in the year 2000 to take up a lectureship in the Law School where she has remained ever since. Stalford is a leading expert on European children's rights, having researched and published extensively in this area. She has led projects on behalf of the EU Fundamental Rights Agency and the Council of Europe to develop children's rights indicators, and has acted as expert consultant to the Council of Europe, the European Commission and UNICEF on issues relating to child friendly justice, child protection and the children's rights implications of EU enlargement. In 2016, she was appointed as Special Adviser to the House of Lords EU Home Affairs sub-committee for their inquiry into the UK and EU's response to the plight of unaccompanied children in the current refugee crisis. She was nominated for the University of Liverpool award for outstanding research impact for this work in 2016. The focus of her current research is on children's rights and experiences in the context of the justice process. Stalford is founding director of the European Children's Rights Unit (ECRU) and co-editor-in-chief of the International Journal of Children's Rights.
Bergen Exchanges Participants: 
Henriette Sinding Aasen is professor at the Faculty of Law at UiB. Her special expertise is in the field of health and human rights. Beyond this, her research interests include a broad range of issues related to social citizenship, democracy, juridification and constitutionalism. An overall perspective in her projects and publications is the role of socio-economic human rights in advancing autonomy, dignity, equality and democracy. Access to adequate healthcare services for vulnerable groups is a main theme in many of her publications. She recently participated in a multidisciplinary project on health prioritizations in Norway, analysing the content and role of legal instruments and the interplay and tensions between legal, professional, administrative and financial instruments.
Daniela Alaattinoğlu is a PhD Candidate at the European University Institute, Department of Law. She is currently finishing her thesis on involuntary sterilisation and castration as a question for international law and state responsibility, particularly investigating Sweden, Norway and Finland. During the upcoming academic year, she will hold visiting fellowships at the University of Melbourne Centre for Comparative Constitutional Studies (Australia) and the Max Planck Institute for Social Anthropology in Halle (Germany). Her prior work experience includes working as a legal researcher at the Istanbul-based human rights NGO TOHAV and a criminal law lecturer at the Police College of Finland.
Leonardo R. Arriola is Associate Professor of Political Science and Director of the Center for African Studies at the University of California, Berkeley. His research focuses on democratization and political violence in developing countries. He has conducted field research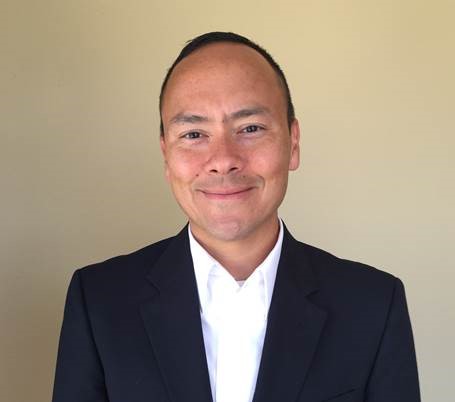 in Cameroon, Ethiopia, Kenya, Madagascar, Senegal, and Zambia. His work has been published in journals such as the American Journal of Political Science, Comparative Political Studies, and World Politics. He is author of Multiethnic Coalitions in Africa: Business Financing of Opposition Election Campaigns (Cambridge University Press), which received a best book award from the African Politics section of the American Political Science Association (APSA) in 2013 and an honorable mention for the Gregory Luebbert Prize for best book from APSA's Comparative Politics section in 2014. Arriola has previously been a national fellow at the Hoover Institution at Stanford University, a visiting scholar at the Kellogg Institute for International Studies at Notre Dame University, a Fulbright scholar at the Institute of Ethiopian Studies at Addis Ababa University, and a visiting researcher at the West African Research Center in Dakar, Senegal. He currently serves on the editorial boards of African Affairs, Comparative Politics, and Comparative Political Studies.
Irus Braverman is professor of law and adjunct professor of geography at the University at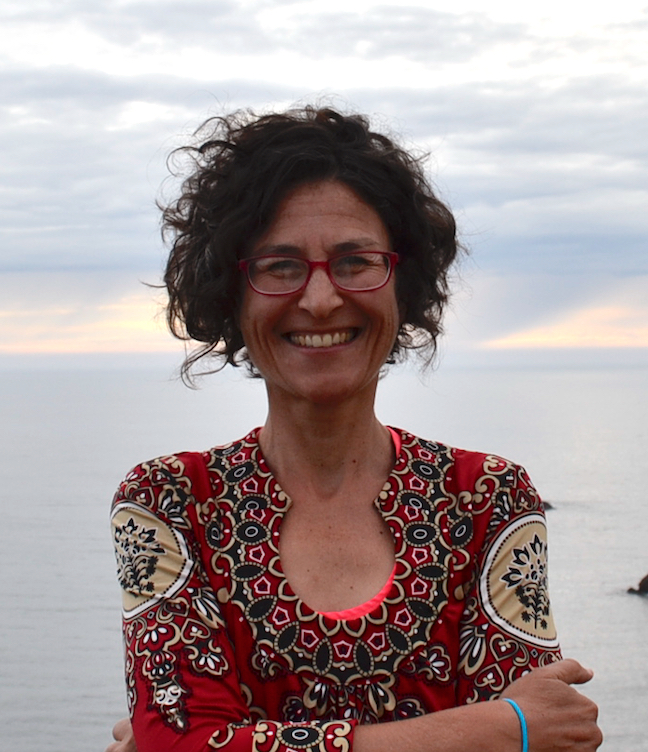 Buffalo, the State University of New York (SUNY). Her research lies at the    intersection of law, geography, anthropology, and Science and Technology Studies, and spans myriad spaces, including forests, checkpoints, zoos, and oceans.             Braverman is author of "Planted Flags: Trees, Land, and Law in Israel/Palestine" (2009), "Zooland: The Institution of Captivity" (2012), and "Wild Life: The Institution of      Nature" (2015), and editor of several collections, including "The Expanding Spaces of Law: A Timely Legal Geography" (2014) and "Gene Editing, Law, and the      Environment: Life Beyond the Human" (2017). Her monograph "Coral Whisperers: Scientists on the Brink" is forthcoming with the University of California Press this fall.
Kenneth Burns is a college lecturer and Deputy Director of the Master of Social Work course at University College Cork, Ireland. He has worked as a social worker and social work team leader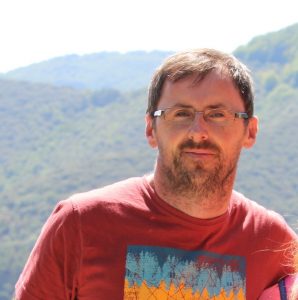 in child protection and welfare and continues to support practice in this area. Kenneth is the Principal Investigator for an inter-disciplinary research group on child care proceedings, a longitudinal study on social workers' retention in child protection and joint coordinator on a five-country European Commission Directorate-General for Justice and Consumers action grant on children's rights and child welfare. With Marit Skivenes (Norway) and Tarja Pöso (Finland), Kenneth is a founding member and coordinator of a European network of academics and researchers examining child protection removals (court, emergency and voluntary care) and the co-editor of a major cross-country analysis of this research theme published by Oxford University Press in 2017. Kenneth is a joint institutional Principal Investigator on a European Commission Horizon 2020 study on Responsible Research and Innovation called EnRRICH (2015-2017) and has been involved in community-based research with students and civil society organisations since 2007. Kenneth was twice awarded the President's Award for Excellence in Teaching and is the Principal Investigator for a research group that was awarded the University College Cork Research Team of the Year Award.
Rudo Chigudu is a feminist, activist and artist fiercely committed to social justice and human rights particularly women's sexual and reproductive rights. She has worked for close to a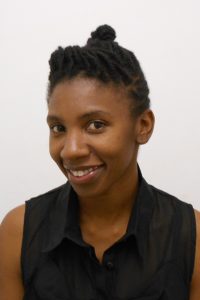 decade with young women on issues of sexuality and leadership. Using creative arts as a feminist popular education tool to politicise women's sexuality and its linkage to broader political discourse. She is popularly known as a V warrior for her engagement in the struggles surrounding women's bodily autonomy and sexual diversity. Rudo has a keen interest in international human rights law and holds a Master of Philosophy in Sexual and Reproductive Rights in Africa and is a doctoral candidate in the same field. Combining rights knowledge with creative arts Rudo seeks to engage in more meaningful social justice for women in the social, economic and political arenas. She is a spoken word artist, poet and mono-dramatist working to advance social justice and whose performances seek to provoke critical thinking and analysis in approaches to leadership, collective organising and sexual health and rights agendas.
Esmeralda Colombo is a Research Fellow at the University of Bergen. Her PhD project centres on access to justice in climate change cases. She received her Law Degree from the Catholic University of Milan, her LLM in EU law from the College of Europe in Bruges, and her LLM from Columbia University. She is a licensed lawyer (Italy). Teaching activities cover human rights, energy law, comparative law, Norwegian legal history and American law. She co-founded a startup on food waste reduction.
Lara Côrtes is a Brazilian lawyer currently working as a post-doctoral researcher at the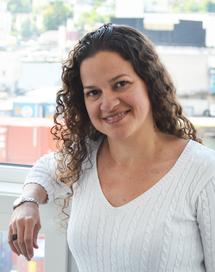 Chr. Michelsens Institutt (CMI) for the project Elevating Water Rights to Human Rights: Has it strengthened marginalized peoples' claim for water? Based in Bergen since 2012, her previous experience at CMI has involved participation in several projects within the institute's Angola Programme, with a particular focus on Angolan media. Côrtes has also been attached to the University of Bergen (UiB), first with a temporary position as associate professor for the course Brazilian studies and Portuguese language, and later as a researcher for the project POLAME: Poverty, Language and Media: the cases of Argentina, Brazil, Colombia, Mexico.
Joseph Cozza is a second year PhD student at the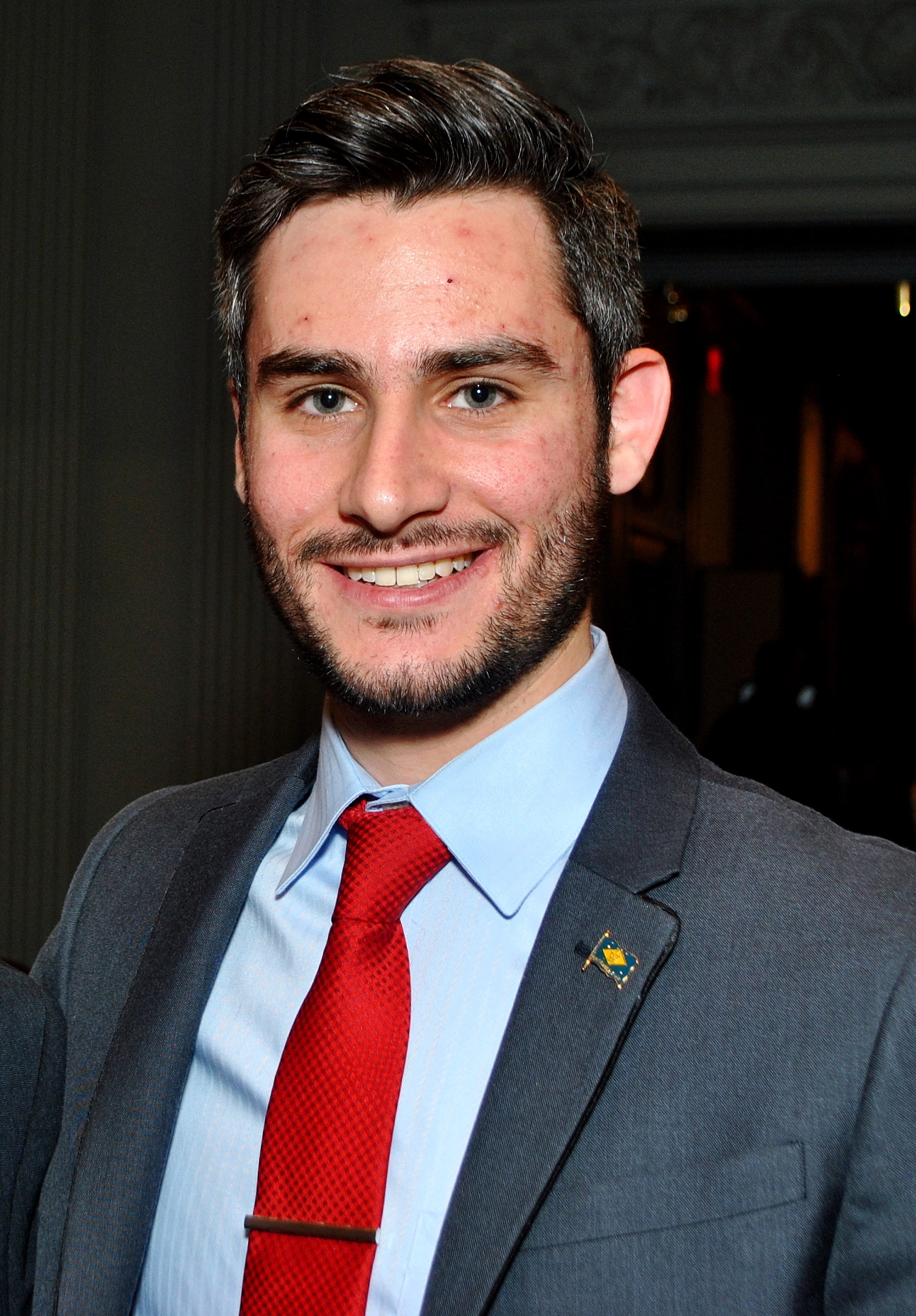 University of Texas at Austin specializing in comparative public law. He earned his MSc from the London School of Economics and his BA from Villanova University. In his research, Joseph uses a mixed-methods approach to analyze mechanisms of citizen inclusion in constitutional change. His current project analyzes Ireland's Citizens' Assembly process and the ongoing shift in Irish constitutional identity.
Luciana Gross Cunha holds a PhD and a Master´s degree in Political Science from the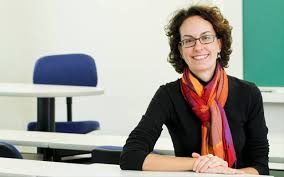 University of São Paulo, Brazil. She is a Professor of Law at the Law School of Fundação Getulio Vargas (FGV), as well as a member of the Center of Justice System and Constitution, in which she draws up the Brazilian Justice Confidence Index and the Brazil Perception of Compliance with Law Index. Professor Luciana Cunha was also the editor of the FGV DIREITO SP Law School Legal Studies Research Paper Series from May 2013 to June 2015.
Johan Dahlstrand is the operations manager of SIGHT, the Swedish Institute for Global Health Transformation, at the Royal Swedish Academy of Sciences. His academic background is in development economics from Stockholm School of Economics, including field study/ thesis in Haiti. Until recently, he has been committed to management of implementation of international development cooperation with strong emphasis on global health, experience spanning twelve years of work with both multilateral and bilateral support. Johan has managed projects and programmes in Sub-Saharan Africa, South-East Asia, the Pacific and the Western Balkans.
Pilar Domingo is a Senior Research Fellow at the Overseas Development Institute (ODI), in the

Politics and Governance Program. Previously she has held positions at the Institute for the Study of the Americas in London, University of Salamanca in Spain, Queen Mary, University of London and the Centro de Investigaciones y Docencia Economica in Mexico. She holds a D.Phil in Politics from the University of Oxford. Since joining ODI she has worked on a number of law, rights, governance and institutional change, and women's political empowerment issues, increasingly in connection to situations of conflict and fragility; and on the role of international actors in supporting change process relating to these. Her research currently focuses on law and politics, and spans a number of thematic areas. These include: the politics of rule of law development; recourse to law, legal change and justice mechanisms to contest power inequalities or advance different rights battles; transitional justice; gender, law and political change, including gender-responsive approaches to post-conflict/post authoritarian transition processes and to peacebuilding and state-building. Pilar has led and participated in a number of multi-year and multi-country research projects and evaluations of international practice on these issues, working with a range of multi and bi-lateral donor organisations and research consortia.
Jackie Dugard – BA (Hons) (Wits), MPhil (Cantab), PhD (Cantab), LLM (Essex), LLB (Wits) – is an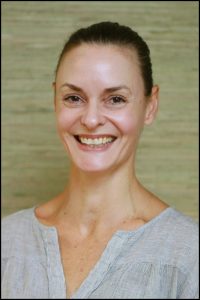 associate professor in the School of Law, University of the Witwatersrand, Johannesburg, and a Associated Senior Researcher at the Chr. Michelsen Institute. With a background in social sciences and law, Jackie is a human rights activist and scholar, and has published widely on the role of law and courts in social change, as well as on socio-economic rights, access to courts, protest and social movements. Jackie has recently co-edited, with Malcolm Langford, Ben Cousins and Tshepo Madlingozi, the book Socio-Economic Rights in South Africa: Symbols or Substance? (2016, Cambridge University Press). She is on the editorial committee of the South African Journal on Human Rights (SAJHR). Jackie was a co-founder and the first executive director (2010-2012) of the Socio-Economic Rights Institute of South Africa (SERI), where she is currently Chairperson of the Board. Jackie was the founder and first director of the Gender Equity Office (GEO) at the University of the Witwatersrand (2014-2016).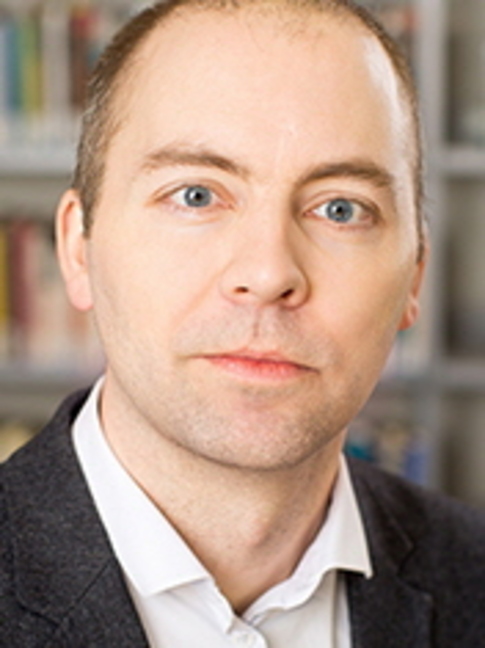 Asgeir Falch-Eriksen is a political scientist at the Oslo Metropolitan University with the main research interests being political theory, trust theory, public administration, epistocracy, politics of families and child protection. These interests have culminated in an interest in empirical research on constitutional democracy and trust between citizens and citizens' trust in government.
Christopher M. Faulkner is a Security Studies PhD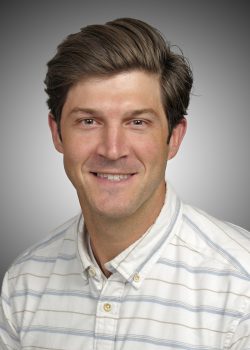 candidate in the Department of Political Science at the University of Central Florida and a 2018-2019 Minerva/Jennings Randolph Peace Scholar at the United States Institute of Peace. His research interests include child soldiering and civilian victimization, private military/security companies and civil war, and civil-military relations/democratization. To date his work has appeared
in outlets such as African Security, Africa Spectrum, Civil Wars, and Democratization.
Francisco Gandolfi de Tulio is a Master's student in  Law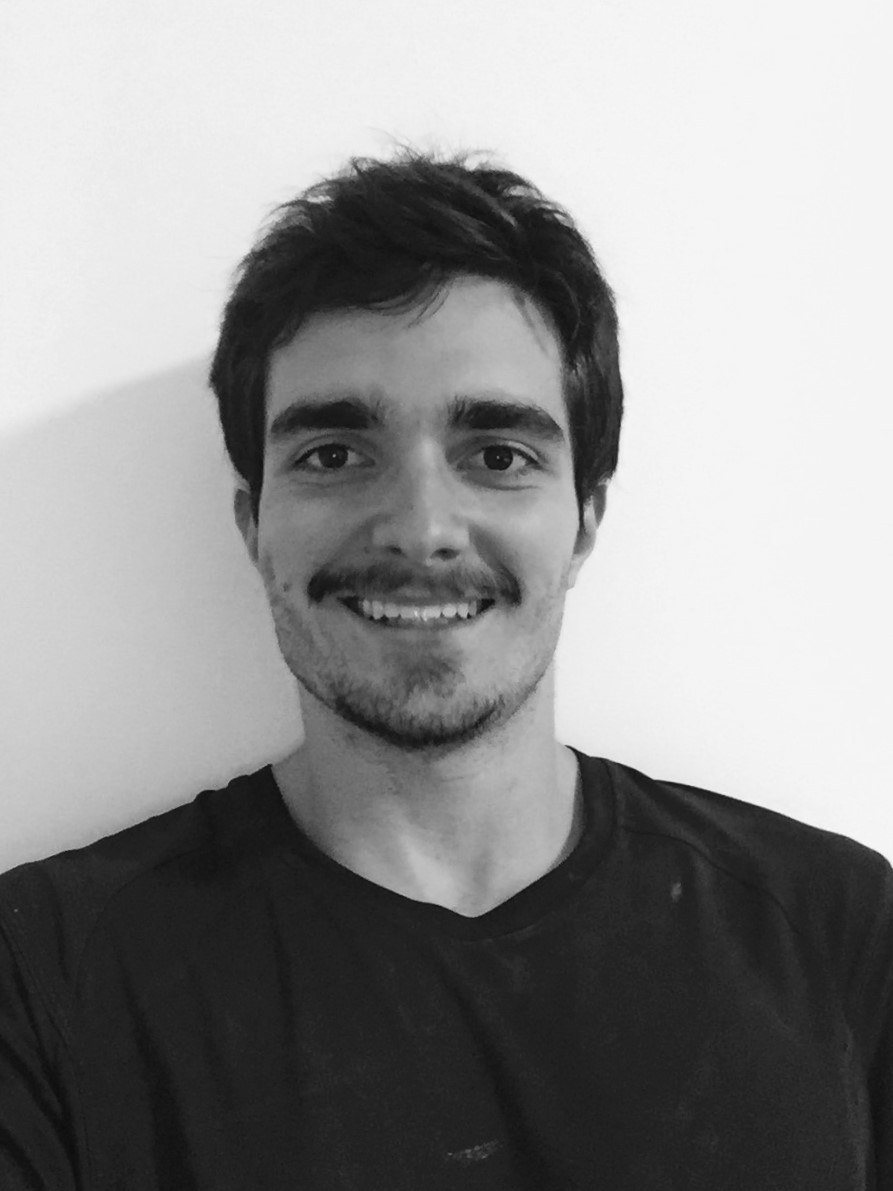 and Development at the Faculty of Law of Fundação Getúlio Vargas – São Paulo (FGV). Tulio graduated from the University of Sao Paulo Law School and is also a graduate student in social sciences at the University of São Paulo (USP).
Roberto Gargarella is a sociologist, lawyer and Doctor in Law from the University of Buenos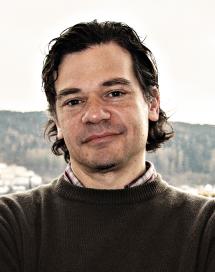 Aires, L.L.M. by the University of Chicago Law School, Master in Political Science by the Latin American Faculty of Social Sciences, J.S.D. by the University of Chicago, and Post-Doctorate at Balliol College, Oxford. He is a visiting professor at the Law School of the Universidad Torcuato Di Tella in Buenos Aires, and an associate professor at the Faculty of Law of the UBA. He has been visiting professor and researcher at several foreign universities, such as Columbia University, Pompeu Fabra University, New York University, University of Bergen and University of Chicago. Professor Gargarella was awarded prestigious research grants, including Fullbright, John Simon Guggenheim Memorial Foundation, Antorchas Foundation, etc. He is the author of numerous books and articles, published both in the country and abroad. Among his most recent publications are: The Legal Foundations of Inequality (Cambridge, Cambridge University Press, 2009), and The Accountability and Democratic Judiciary in Latin America, Africa, and East Europe (co-authored with S. Gloppen et al, Palgrave, New York, 2009).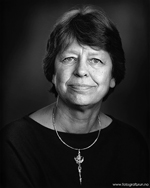 Hanne Sophie Greve is a Norwegian lawyer, a current Justice of the High Court in Bergen and previously a judge of the European Court of Human Rights in Strasbourg, from 1998 until 2004. Before this, she was a judge of the Gulating Court of Appeal in Bergen. Greve distinguished by her work on human rights issues, particularly in conflict situations and in key positions in the law courts. For several times Greve was awarded for her work in human rights.
Hege Stein Helland is a PhD student at the Center for Research on Discretion and Paternalism, working at the project "Acceptability in Child Welfare Interventions". She holds a M.Phil. in Sociology, and has previously worked as a researcher on the project "Adoption as a child welfare measure" and as a research assistant on the project "Legitimacy and Fallibility in Child Welfare Services". Hege has contributed with research on children's participation in child welfare proceedings, on population attitudes towards corporal punishment, and child welfare adoptions. Her topics of interests includes children's rights, child welfare adoptions, population attitudes towards children's welfare, state intervention legitimation, and child welfare decision-making.
Svein-Erik Helle is a Researcher at the Chr. Michelsen Institute. As a political scientist, he is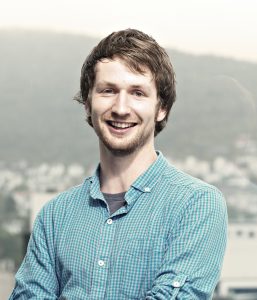 currently working on projects related to political institutions and their role in fostering or reducing political inequality. Helle submitted his PhD on the causes and consequences of the uneven playing field in electoral competitions in non-democracies in Sub-Saharan Africa at the University of Bergen in the spring of 2017. His work focuses on the role institutions and critical actors in capturing, maintaining, preserving and changing political power. In his research, he prefers adopting a multi-method approach, and he has experience from long-term fieldwork in Uganda and Angola. Helle works on projects related to political inequality, human rights, democracy, governance and civil society.
Eirik Holmøyvik is a Professor at Faculty of Law at the University of Bergen. He earned his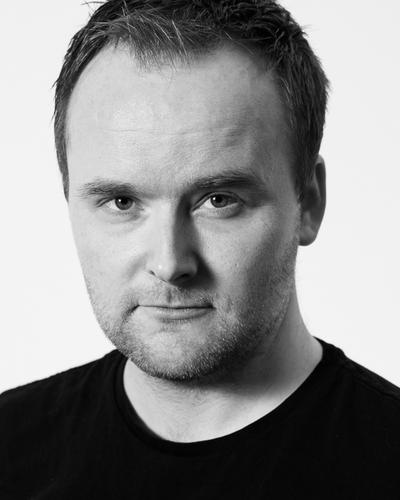 Doctorate from the University of Bergen, and his Cand.jur. from the University of Oslo. He is licenced to practice law in Norway since 2006. Currently, he is a member of the commission to revise the Norwegian election code (2017-2019) and substitute member for Norway to The European Commission for Democracy through Law (Venice Commission) (2016-2018). Holmøyvik's research focus on constitutional law and legal history. Recent publications include Writing Democracy: The Norwegian Constitution 1814-2014 (co-edited with Karen Gammelgaard, New York, Berghahn Books, 2014).
Christine M. Jacobsen is Professor of Social Anthropology and Director of the Centre for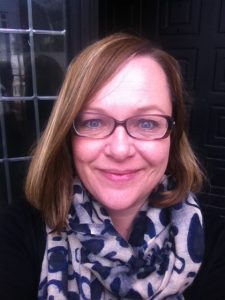 Women's and Gender Studies at the University of Bergen. Jacobsen specializes in the areas of migration, religion and gender. Her publications include the monograph Islamic Traditions and Muslim Youth in Norway (Brill, 2011) as well as articles and book chapters within a range of topics such as feminism and multiculturalism, identity politics and political involvement among youth of immigrant origin, migration and sex work, and religion and secularism. Jacobsen works ethnographically in Norway and Southern France. Her latest book is Eksepsjonell velferd? Irregulære migranter i det norske velferdssamfunnet (Exceptional Welfare: Irregular migrants in the Norwegian welfare state, Gyldendal 2015, co-edited with Bendixsen and Søvig).
Maja Janmyr is Professor of International Migration Law at the Norwegian Center for Human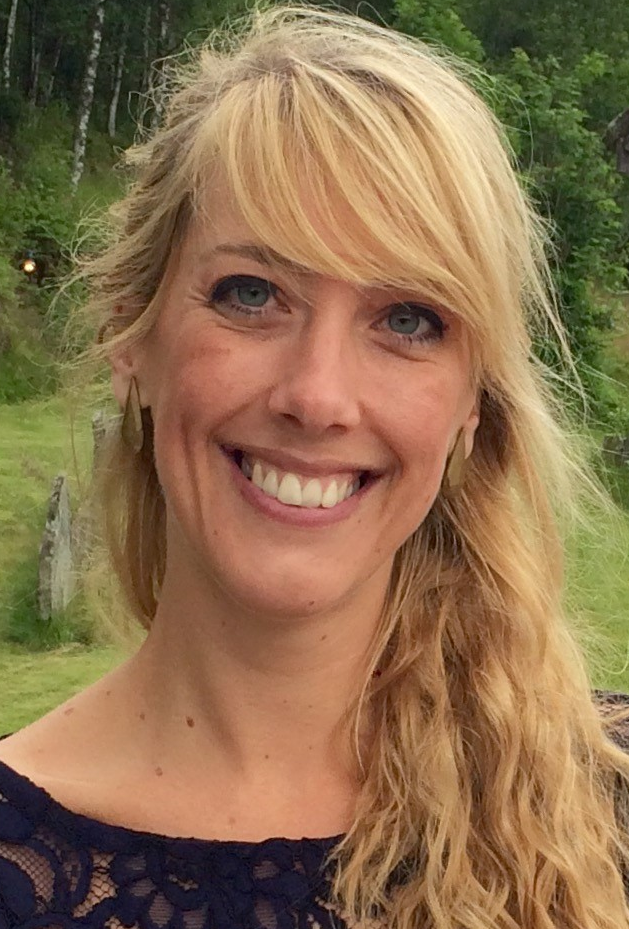 Rights, Faculty of Law, University of Oslo. Her current research focuses on refugee rights in the context of Syrian displacement in the Middle East. She is also conducting research on rights mobilization among Nubians in Egypt. Janmyr's previous research concerns readmission agreements and forced return in the broader context of EU migration policies. Her PhD research focused on the United Nations High Commissioner for Refugees' (UNHCR) human rights responsibilities in refugee camps. She is author of the book Protecting Civilians in Refugee Camps: Unwilling and Unable States, UNHCR and International Responsibility (2014, Martinus Nijhoff Publishers/Brill).
Soumya Jha is a Research Associate with the Land Rights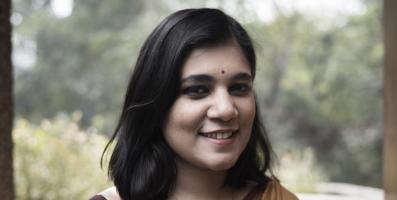 Initiative at the Centre for Policy Research, New Delhi, one of India's leading public policy thinktanks. She holds a Master of Laws in International and Comparative Law from the National University of Singapore, apart from a Bachelor of Laws and a Bachelor of Arts (Honours) in Sociology from the University of Delhi. Soumya's research interests lie in the areas of public law and governance, from both domestic law and international law perspectives. Within this broad frame-work, her interests lie in conducting research in the area of socio-economic rights through a comparative law lens, apart from carrying out enquiries in the field of property law with respect to the principle of eminent domain.
Adrian Jjuuko is a Ugandan human rights lawyer and advocate. He is the Executive Director of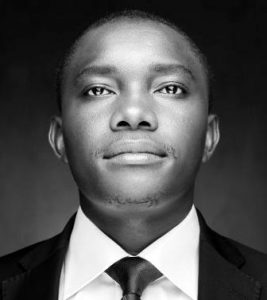 Human Rights Awareness and Promotion Forum (HRAPF). He is the current Chair of the Legal Committee and former coordinator of the Civil Society Coalition on Human Rights and Constitutional Law, which coordinated civil society efforts to nullify Uganda's Anti-Homosexuality Act and which won the US State Department's Human Rights Defenders Award 2011. Adrian coordinated the successful legal efforts to challenge the Anti Homosexuality Act, 2014 in Uganda's Constitutional Court and is leading the process to challenge the Act at the East African Court of Justice. He holds an LLM in Human Rights and Democratisation in Africa from the University of Pretoria, an LLB degree from Makerere University Kampala, Uganda, and a postgraduate Diploma in Legal Practice from the Law Development Centre, Kampala. His research interests are in the areas of: LGBTI rights, the right to health, and children's rights
Edge Kanyongolo is a Malawian national who has taught at the University of Malawi since 1986.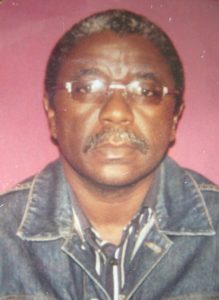 He obtained his LL.B (hons.), LL.M and Ph.D degrees from the Universities of Malawi, Cambridge and East Anglia. He is currently an Associate Professor of Law specializing in constitutional law and legal theory. His research interests focus on the interplay of law and politics, especially in the framework of constitutionalism, democratic governance and development. He has also participated actively in human rights advocacy programmes in southern Africa, including in his capacity as a trustee of the Media Institute of Southern Africa, a member of the Advisory Board of the Africa Programme of Article 19 and a member of the Board of Directors of the Open Society Initiative for Southern Africa (OSISA).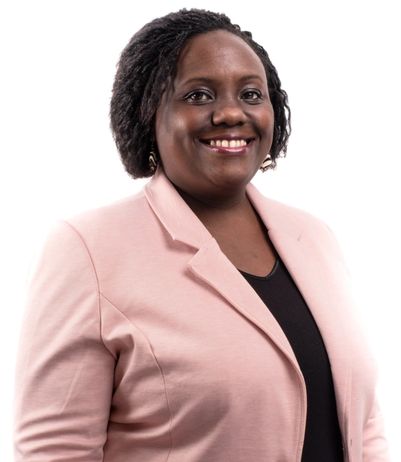 Monica Kirya is a senior adviser at U4 Anti-Corruption Resource Centre. She is a lawyer specialising in governance and development and leads U4's work on basic service sectors and gender and corruption. She has a law degree from Makerere University and a Master's and PhD in Law from the University of Warwick, UK.
Katrin Križ is Associate Professor of Sociology at Emmanuel College in Boston. Her research interests lie in the areas of child welfare and poverty allieviation and much of her research is comparative/international. She has always been intrigues by the question of how states interact with disadvantaged populations in law, policy and practice. She just completed a book manuscript on children's participation in child protection decision-making in Norway and the United States. She is currently working on the research project on discretion in court decisions about the child's best interest at the Centre for Research on Discretion and Paternalism at the University of Bergen and on a co-authored book on educational experiences of the children of migrant farm workers in the United States.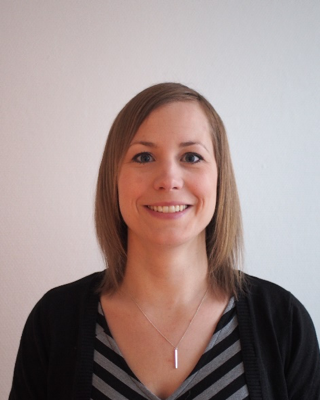 Jenny Krutzinn is a researcher at the Center for Research on Discretion and Paternalism, Dept. of Administration and Organization Theory (University of Bergen). Jenny has a Ph.D. in Bioethics and Biomedical Jurisprudence, and her main research interest is the role of well-being as justification in ethical and legal argumentation processes, especially in the context of raising and educating children.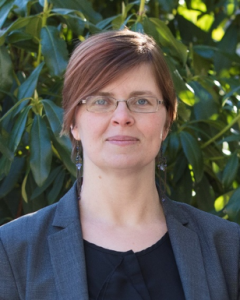 Katre Luhamaa is researcher at the Center for Research on Discretion and Paternalism, Dept. of Administration and Organization Theory (University of Bergen). Katre holds a Ph.D. in Law. Her field of expertise include Law and Legal Studies, Human Rights and Democracy, EU and European Studies, and Legal Theory. Her research focuses on international law, EU law and human rights, and in particular children's rights.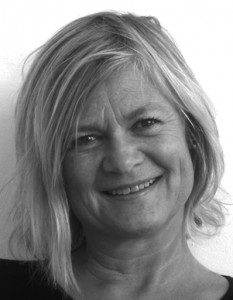 Anne-Mette Magnussen is a Professor at the Deparment of welfare and participation at Western Norway University of Applied Science. Publications include Right to Hospital Care and Prioritisation from a Law and Politics Perspective – The Experiences of Norway and Denmark (co-authored with Henriette Sinding Aasen and Mette Hartlev, 2015) and Juridification and social citizenship in the welfare state (Henriette Sinding Aasen, Siri Gloppen, and Even Nilssen, 2014).
Amy McEwan-Strand is a research assistant at the Centre for Research on Discretion and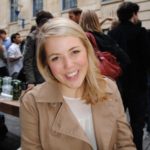 Paternalism. She holds an LLM in Human Rights, as well as LLB in Scots Law and BSc in Economics. Amy's field of expertise include human rights, freedom of expression, the European Court of Human Rights and children's rights. Before joining the centre, Amy was a Litigation Fellow with the Open Society Justice Initiative, a human rights' NGO based in London. Here she worked on using litigation as a tool for promoting human rights, and worked on a case before the CJEU. She has also worked for the University of Bergen's finance department. During her studies, she volunteered for the Scottish Child Law Centre, and worked as an intern for Article 19.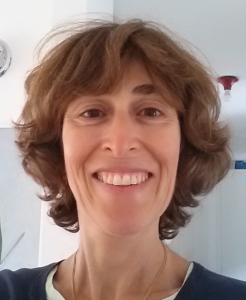 Irene Maffi is Professor of social anthropology at theUniversity ofLausanne, Switzerland. She has carried out ethnographic research in Jordan, Switzerland and Tunisia. Her research interests focus on childbirth, breastfeeding, medical technologies, medical and paramedical professions, contraception, abortion and conceptions of the female body.
Ruth Rubio Marín is Professor of Constitutional and Public Comparative Law at the EUI.Previously, she was Professor of Constitutional Law at the University of Seville and member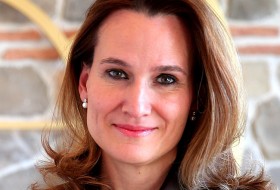 of the Hauser Global Law School at the New York University. A graduate of the EUI's Law Department, she has held teaching and research positions at, among others, Princeton University, Queen's University and Columbia University. Her primary research areas are constitutional law, immigration and nationality law, law and gender, anti-discrimination law, transitional justice and minority rights. Her publications include The Gender of Reparations: Subverting Sexual Hierarchies while Redressing Human Rights Violations, and Migration and Human Rights. She is currently working on the book The Disestablishment of Gender in the New Millennium Constitutionalism.
Thandiwe Matthews is an admitted attorney with experience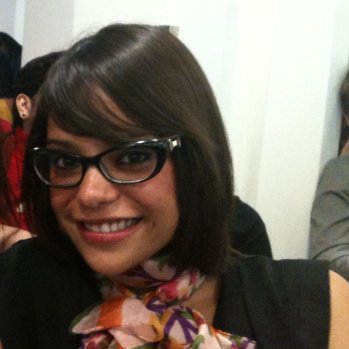 in the private and public legal sectors in South Africa. She is a Senior Researcher: Civil and Political Rights at the South African Human Rights Commission, where she was also a Senior Legal Officer, focusing on the advancement of human rights by both State and non-State actors. In 2018, she was awarded a scholarship to participate in a joint PhD programme between the International Institute of Social Studies, Erasmus University Rotterdam and the University of the Witwatersrand's School of Law. Her research will explore interdisciplinary approaches to reducing inequalities and the development of a more inclusive society in South Africa, with a specific focus on social assistance for women. Thandiwe was selected as a 2015-2016 Fulbright/ Hubert H. Humphrey Fellow by the US State Department, based at the University of Minnesota Law School (United States), where she researched global human rights monitoring methods to reducing inequalities. Thandiwe holds a Masters in Development Studies (International Institute of Social Studies, Erasmus University),  Bachelor of Laws (University of the Witwatersrand) and a Bachelor of Social Sciences (University of Cape Town)
Thomas Meysen is a lawyer. He is Director of SOCLES International Centre for Socio-Legal Studies, Heidelberg/Berlin (Germany) and has been academic director of the German Institute for Youth Human Services (DIJuF) from 2000 to 2017. The interdisciplinary research at SOCLES is about the practical operation of law in society and how society is reflected in law, includes politics and governance studies and combines methods across disciplines. In his work Thomas Meysen has covered multiple fields of children's rights, including protection, participation, disability, immigration, family relationships, education, child care and child support.
Lydia Mugambe is a Ugandan lawyer and judge at the High Court of Uganda. She previously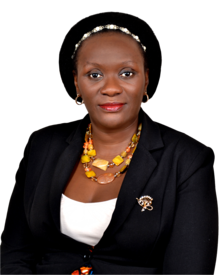 worked as legal officer and council with the UN International Tribunal for Rwanda. Mugabe graduated from the Faculty of Law of Makerere University, Uganda's largest and oldest public university, with a Bachelor of Laws. The following year, she was awarded a Diploma in Legal Practice by the Law Development Centre, in Kampala. She also holds a Master of Laws from the University of Pretoria in South Africa. Prior to her appointment to the High Court, Mugambe served as a Magistrate in Uganda's lower courts. She was the winner of the 2017 Women's Link International People's Choice Gavel Award for her work on issues of gender-based justice.
Satang Nabaneh is a doctoral candidate at the Centre for Human Rights, University of Pretoria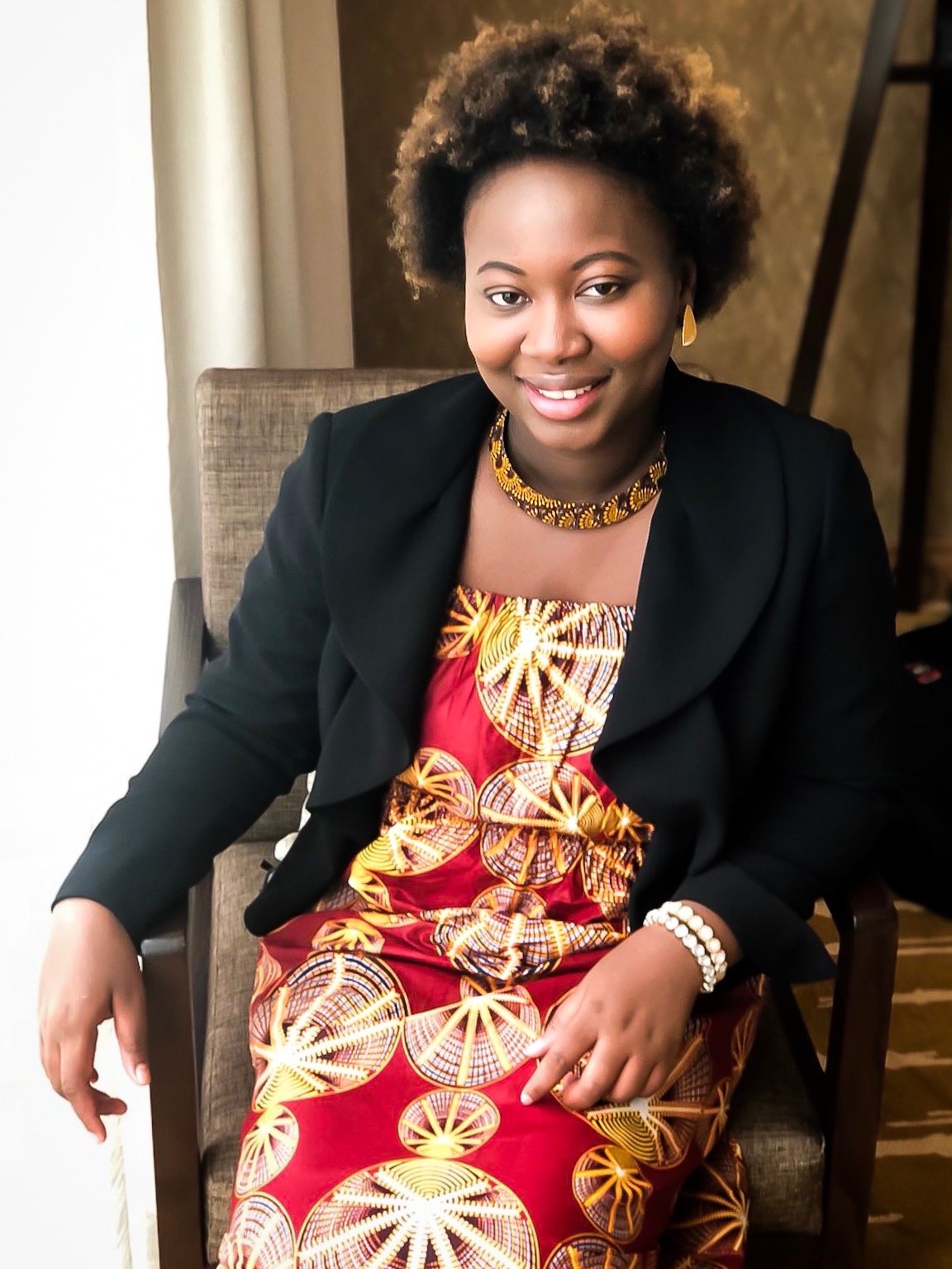 and LawTransform PhD scholar as part of the research project on "Political Determinants of sexual and reproductive health in Africa." Her doctoral research project is titled: "Power dynamics in the provision of legal abortion: A feminist perspective on nurses and conscientious objection in South Africa." Satang holds a Master of Laws (LLM) in Human Rights and Democratisation in Africa, and Bachelor of Laws LL.B (Hons) from University of The Gambia. Her recent publication includes: "The Gambia: The state of liberal democracy" The I·CONnect-Clough Center 2017 Global Review of Constitutional Law (July 19, 2018) 97-101. Satang is also the founder and editor of Law Hub Gambia, a repository of consolidated legal resources on The Gambia.
Ole Frithjof Norheim is a physician and professor in medical ethics and philosophy of science, Department of Global Public Health and Primary Care, University of Bergen, and adjunct Professor at the Department of Global Health and Population, Harvard TH Chan School of Public Health. Norheim's wide-ranging research interests include theories of justice, inequality in health, the ethics of priority setting in health systems, and how to achieve Universal Health Coverage and the Sustainable Development Goal for health. He is currently leading, with Stéphane Verguet, the research project Disease Control Priorities – Ethiopia (2017-2020, funded by BMGF). Dr. Norheim serves as a member of the DCP3 Advisory Committee to the Editors. Norheim has chaired the World Health Organization's Consultative Group on Equity and Universal Health Coverage (2012-2014) and the third Norwegian National Committee on Priority Setting in Health Care (2013-2014). Norheim has published more than 150 peer-reviewed papers in journals such as The Lancet, The BMJ, Lancet Global Health, Bulletin of WHO, Journal of Health Economics, PlosOne, Health Policy and Planning, Social Science & Medicine, and Journal of Medical Ethics.
Katharina Ó Cathaoir, PhD, is a post-doctoral researcher at the Faculty of Law, University of Copenhagen, where she lectures in health and human rights law. Her PhD thesis analyses children's rights to freedom from obesogenic food marketing, and the corresponding responsibilities of states, parents and businesses. Katharina's research interests lie in the interplay between health law and human rights law, in particular, the collective right to health, children's rights, the prevention and treatment of non-communicable diseases, and the interplay between states and individuals' responsibilities for health.
Ciara O'Connell is a postdoctoral researcher at the Centre for Human Rights in South Africa. She recently completed her doctoral research at the University of Sussex (UK), where her thesis examined reproductive rights and reparations in the Inter-American System of Human Rights. Her publications can be found in Health and Human Rights and the International Journal of Gynecology and Obstetrics (forthcoming), as well as in edited collections such as the Human Rights of Women (2019). Her recent work focuses on cross-regional approaches to engendering human rights law within the Inter-American and African human rights systems.
Conor O'Mahony is a senior lecturer at the School of Law in University College Cork, where he specialises in constitutional law and children's rights. He has written extensively on educational rights, child protection and non-traditional families in journals such as the Child and Family Law Quarterly, the International Journal of Law, Policy and the Family, the Journal of Social Welfare and Family Law and Child and Family Social Work. He was a member of the local organising committee for the 7th World Congress on Family Law and Children's Rights held in Dublin in 2017. He is Director of UCC Child Law Clinic, which supports litigation and law reform on children's issues, and is co-PI on the IDEA Child Rights Project (http://ideachildrights.ucc.ie), co-funded by the European Union (€420,000 over 2017-2019).
Kristine Husøy Onarheim is a medical doctor, researcher and global health advocate. She holds a PhD in priority setting in global health from the University of Bergen, where her focus was on resource allocation at household level for ill children in rural Ethiopia. She has been a visiting scientist at Harvard T.H. Chan School of Public Health and an intern at the World Health Organization. Onarheim currently works as a medical doctor in Ålesund, Norway, and also have clinical experience from Ethiopia and India.
Danielle Hanna Rached holds an LLM and a PhD from the University of Edinburgh. Her PhD dissertation analyses central bodies of the Climate Change Regime in light of accountability considerations. From 2013-2018, she held a fellowship position at the International Relations Institute (University of São Paulo), where she taught public international law. Her recent publications include: World Health Organization and the search for accountability: a critical analysis of the new framework of engagement with non-state actors. Cadernos de Saúde Pública, 2017 (with Deisy Ventura) and The Concept(s) of Accountability: Form in Search of Substance, Leiden Journal of International Law, 2016.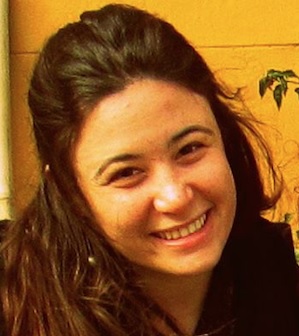 Clio Radomylser is a Master's student in Constitutional Law at the Faculty of Law of the University of São Paulo (USP). Researcher at the Center for Education and Research in Innovation at the Faculty of Law of Fundação Getúlio Vargas (FGV DIREITO SP). Coordinator of the Center for Law, Discrimination and Diversity at the Faculty of Law of the University of São Paulo (USP). Areas of interest: legal education, antidiscrimination law, access to justice and social transformation.
Lise Rakner is Research Leader for Democracy & Law Unit, Member of the Breaking BAD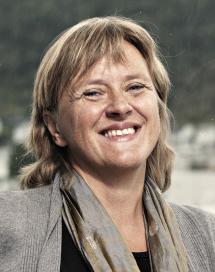 project team (PI). She is Professor of Comparative Politics at the University of Bergen. Lise is a political scientist focusing on the issues of democratisation and human rights, economic reform, taxation, institutional change and international aid, with a particular emphasis on Southern and Eastern Africa. Her current research interests concern electoral administration and party developments in Sub-Saharan Africa and more generally the relationship between political and economic processes of reform, accountability and the development of political institutions.
Rakner has served as consultant for NORAD, SIDA, DFID, the World Bank, and the Norwegian Ministry of Foreign Affairs.
César Rodríguez-Garavito is Associate Professor of Law at the University of the Andes

(Colombia), and serves as International Director of the Center for Law, Justice, and Society (Dejusticia), a human rights NGO based in Bogota. He has been a visiting professor at Stanford University, Brown University, the University of Pretoria, the Getulio Vargas Foundation (Brazil) and the Åbo Academy of Human Rights (Finland). He serves in the editorial boards of the Annual Review of Law and Social Science andOpenGlobalRights, as well as in the executive board of Fundar Mexico. He holds a Ph.D. in sociology from the University of Wisconsin-Madison.
Carmeliza Rosário is currently a Doctoral candidate at the Department of Social Anthropology, University of Bergen, Norway.  She has a Master of Philosophy in Development Anthropology from the same university, where she studied the impact of the 2004 Mozambican family law on polygamous relationships. As part of her doctoral studies she is conducting research on memory of women with power and authority in Zambezia. Her research region is Mozambique and her areas of interest include poverty and inequality, health, reproductive rights, women and vulnerable group's rights. She is part of the research team on the projects on Sexual & Reproductive Rights Lawfare & Political determinants of sexual and reproductive health.
Mindy Jane Roseman is the Director of International Law Programs and Director of the Gruber Program for Global Justice and Women's Rights. Prior to joining Yale Law, Roseman was the Academic Director of the Human Rights Program and a Lecturer on Law at Harvard Law School from 2005-2016 where she taught courses on gender and human rights, as well as reproductive health and justice. Roseman was also an instructor in the Department of Population and International Health at Harvard School of Public Health. Before joining Harvard, Roseman was a staff attorney with the Center for Reproductive Rights in New York, in charge of its East and Central European program. As both a researcher and advocate,Roseman specializes in international health and human rights, particularly as they relate to gender, sexuality and reproduction. She has fostered the development of health and human rights norms, as well as their implementation, at the international and national level. Roseman received her J.D. from Northwestern University School of Law and served as an articles editor on its Law Review. She also received a PhD from Columbia University, in Modern European History with a focus on reproductive health. After graduating from law school, she clerked for Judge John F. Grady, Chief Judge, U.S. District Court, Northern District, IL.
Kristin Bergtora Sandvik (Doctor of Juridical Sciences, S.J.D Harvard Law School 2008) is a Research Professor in Humanitarian Studies at PRIO, and a professor at the Faculty of Law, University of Oslo. Sandvik is the founder and previous director of the Norwegian Centre for Humanitarian Studies, and a member of the board of the Humanitarian Innovation Fund (HIF) and the International Humanitarian Studies Association (IHSA). Sandvik is a leading international scholar in the field of humanitarian innovation and technology. Her recent publications focus on drones, cyber security, experimental innovation and accountability in the humanitarian field.
Agrario Segado Sanchez-Cabezudo, PhD in Social Work and professor of Social Work and Social Services at the Department of Social Work, Faculty of Law, of UNED, the largest Spanish Public University. She has been visiting researcher at Universitat Potsdam, Open University, School of Social Welfare (University of California, Berkeley, USA), University of Nuevo Leon (Mexico). Her research interests focus on child welfare, migration, transparency, decision making proceedings, welfare state systems. She is Director of the European Research Center in Policies and action on minors and migration. She is also a researcher on the DISCRETION project (2017-2022) led by Prof. Marit Skivenes at the University of Bergen, Norway. She has published numerous articles in scientific journals, she has published 8 books and more than 40 chapters in collective books about her field of specialisation.
Fiona Shen-Bayh is a Ph.D. candidate in political science at the University of California,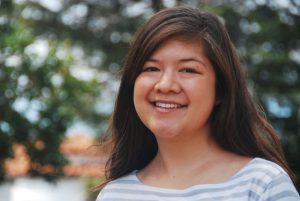 Berkeley. She earned her M.A. in Political Science from Berkeley (2012) and her B.A. in Economics with honors from Vassar College (2011). Her research focuses on legal institutions in authoritarian regimes. She is specifically interested in the autocratic roots of contemporary judicial systems. Her dissertation relies on a combination of archival research, in-depth interviews, and computational text analysis techniques to examine the politicization of courts in comparative perspective. Her research has been supported by the National Science Foundation and the Institute of International Studies at the University of California, Berkeley. She has conducted archival research in London, United Kingdom and fieldwork in Malawi.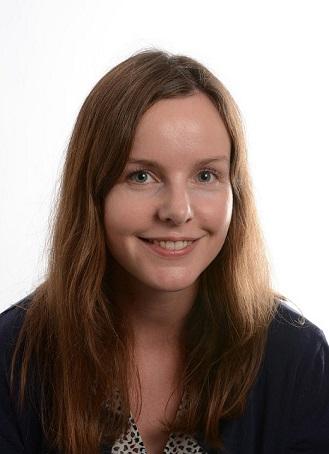 Ingvild Aagedal Skage holds a PhD and MA from Department of Comparative Politics at the University of Bergen. Her research interests include democratization, political parties, clientelism, social movements, urban poverty, and human rights (with an emphasis on LGBT-rights). Her empirical focus is on sub-Saharan Africa. Ingvild was also a visiting Fulbright Scholar at the New School for Social Research, New York, in Spring 2013.
Ayodele Sogunro is a Nigerian writer and lawyer with field and courtroom experience in human rights law and advocacy. His books include the collection of essays: Everything in Nigeria is Going to Kill You. He has an LLM in Human Rights and Democratisation in Africa from the Centre for Human Rights, University of Pretoria, South Africa and is currently a doctoral candidate in sexual and reproductive rights at the University of Pretoria. Until recently, he was Senior Legal Advisor at the Initiative for Equal Rights in Nigeria.
Tina Søreide is Professor of Law and Economics (Dr. Econ) at the Norwegian School of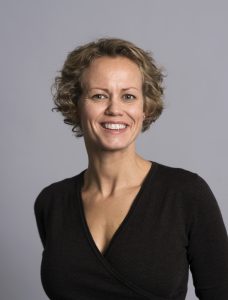 Economics (NHH) at the Department of Accounting, Auditing and Law. She was previously employed by the Faculty of Law, University of Bergen (UiB), the Chr. Michelsen Institute (CMI) and the World Bank, Washington DC. Her research is focused on corruption, governance, markets and development, currently with an emphasis on law enforcement. She has published extensively on corruption and governance, including several books – the latest being Corruption and Criminal Justice: Bridging Legal and Economic Perspectives (Edw. Elgar, 2016). Søreide has been engaged in policy work for the Norwegian Government and internationally, including for the OECD, the EU, the World Bank, development agencies and governments.
Karl Harald Søvig is professor of law at the faculty of law, University of Bergen, where he is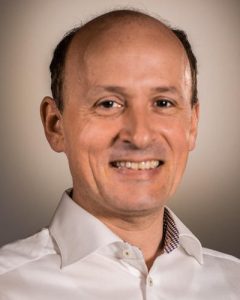 leader of the PhD program and chairing the research group on administrative law. He has previously worked as a temporary judge at the district and high court and as ad hoc chairman of the county board. His research has focused on different forms of coercive measures within the welfare state, as well as rights of the children. He has authored a report for the government on the implementation of the UN Convention on the Rights of the Child into the Norwegian legal system and chaired an expert committee drafting a new act on adoption (NOU 2014:9). His most recent project was PROVIR (Provision of welfare to irregular migrants) funded by the Norwegian research council. He is vice chair of the European Association of Health Law.
Getnet Tadele (PhD) is a professor at the Department of Sociology, Addis Adaba
University, Ethiopia. He has been working on the interface of sociology/anthropology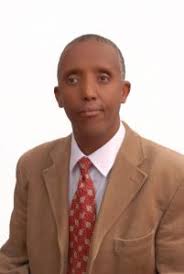 and health for over two decades with particular focus on sexuality, HIV/AIDS and sexual and reproductive health and rights, podoconasis, enhancing gene*environment interactions and children and youth issues. He has co-edited two books and published a book and over 50 journal articles and book chapters. In recognition of his excellence in research, AAU Meritorious Award Committee has selected him as the winner of "Distinguished Research Award" for 2015/16 academic year. He has received a number of prestigious academic grants and fellowships including Fulbright scholarship, Ford Foundation scholarship, Erasmus Mundus scholar scholarship in International Health, Erskine Fellowship from Centre for Health Sciences, University of Canterbury, New Zealand and attended over 60 conferences and workshops in Africa, Europe, Asia, North and South America. Getnet has also taught and/or researched in Nigeria, Ghana, Senegal, Netherlands, UK, US, Australia, New Zealand and Norway. Currently, he is leading (as PI) a team of local and international researchers on a project entitled: Enhancing Ethiopian youths' literacy about the gene x environment contributions to health using the context of Podoconiosis. This project is funded by NIH and is part ofthe Human Heredity and Health in Africa (H3 Africa), Ethical, Legal and Societal Issues (ELSI) Research program. He is also running three years grant from the Research Council of Norway on Competing discourses impacting girls' and women's rights: The case of fertility control and safe abortion in Ethiopia, Tanzania and Zambia (2016-
2018) Getnet received BA in Sociology and Social Administration from Addis Ababa University, Graduate Diploma and MSC in Health Social Science from the Centre for Clinical Epidemiology and Biostatistics (CCEB), Faculty of Medicine and Health Sciences, University of Newcastle, Australia and PhD from University of Amsterdam.
Liv Tønnessen is a political scientist with a PhD from the University of Bergen. She has a long
standing experience and expertise in work on women's rights and Islam with a track record from the Middle East and Northern Africa with long term stays in Sudan, Lebanon and Syria. She has conducted extensive fieldwork in Sudan, including teaching at Ahfad University for Women. She has published international peer reviewed articles with publishers like Duke University Press, Routledge, Brill, Oxford University Press, and Taylor Francis on women's rights and activism, women's political rights/representation, women and resolution 1325, violence against women and Islamic law reform.
Maya Unnithan is Professor of Social and Medical Anthropology at the University of Sussex where she leads the centre for research on Cultures of Reproduction, Technologies and Health (CORTH). Maya's research interests are in reproductive politics and sexual reproductive rights (including the right to health), the anthropology of childbirth, infertility, abortion (including sex-selective abortion) and the cultural politics of blood (including menstruation and anaemia). She has a particular interest in interpretive methodologies and critical ethnography, including the global ethnography of institutions and activism. She is editor of several volumes including Reproductive Agency, Medicine and the State (2004) and co-editor of books including Critical Journeys: The Making of Anthropologists (2006) and the Cultural Politics of Reproduction: Migration, Health and Family-making (2014). Maya has recently co-authored special journal issues on Sexual and Reproductive Health Rights (Culture, Health and Sexuality, 2014) and on Abortion in Neoliberal Times (Global Public Health, 2018).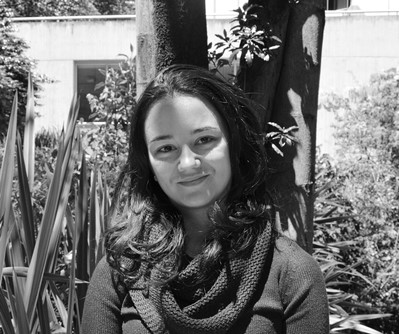 Catalina Vallejo is a lawyer from Colombia. She recently completed a PhD candidate at Los Andes University in the Faculty of Law. Her doctoral research focussed on climate change litigation against governments worldwide.
Evelyn Villarreal F. is the Research Coordinator at the State of the Justice Report, which is an in deep analysis of the Costa Rican Judiciary. She was also responsible for the third and fourth Human Development Report State of the Region (launched in 2008 and 2012). Evelyn holds a M.Phil. in Latin American Studies, from the University of Oxford (UK); a MSc. in Latin American Cultural Studies; and a degree in Political Science and International Relations from the University of Costa Rica. Her research experience focused on Central American politics, and more recently, on judicial politics with emphasis on judicial independence, constitutional courts, criminal reforms and judicial management. She has been involved in several citizen projects as an activist. Currently, she is ad honorem member of two NGO boards: Costa Rica Íntegra, the Transparency International chapter in the country, and the Center for Justice and International Law (CEJIL).
Nerima Akinyi Were is an LLB and LLM graduate from the University of Pretoria and an Advocate of the High Court of Kenya who has worked as a researcher at the Constitutional Court and the Land Claims Court in South Africa. In 2014, she joined KELIN as a volunteer becoming a pro-bono lawyer within the organization and later became the programme officer and then manager in the sexual and reproductive health and rights thematic area. Additionally, she is a tutorial fellow at the University of Nairobi where she lectures HIV and the Law and the Law of Tort and is pursuing PhD.
Denise Zambezi is currently studying a PhD in law at the University of Pretoria. The title of her thesis is: The right to access healthcare for transgender persons in South Africa: a social and legal review. I have always had a profound interest in health and human rights. Professionally, she works at a Lesbian, Gay, Bisexual, Transgender and Intersex (LGBTI) community-based organisation as a research and advocacy officer. She work on matters concerning the equality of women and sexual minorities, hate crime, sexual and reproductive health rights, gender identity and sexual orientation.
Head of PR:
Anna Gopsill 
Co-pilot of the Transitional Justice and Legal Empowerment Unit, LawTransform.
Communications Assistant at CMI
PhD Candidate in Human Rights at the School of Advanced Studies at the University of London
anna.gopsill@cmi.no
Volunteer Coordinator: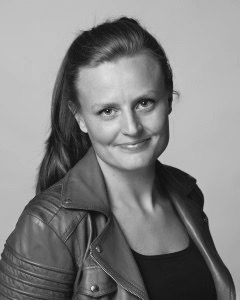 Sara Ekblom
Pilot for the Corruption & Law Unit, LawTransform
MA in Law, University of Bergen
saramekblom@gmail.com
Volunteers: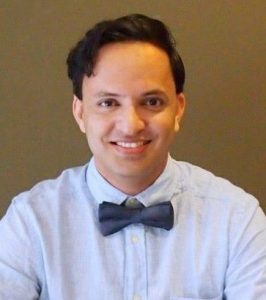 Amit Bansal 
Pilot for Health & Law Unit, LawTransform
Student at the University of Bergen and manager of a non-profit clinic in India.
health@lawtransform.no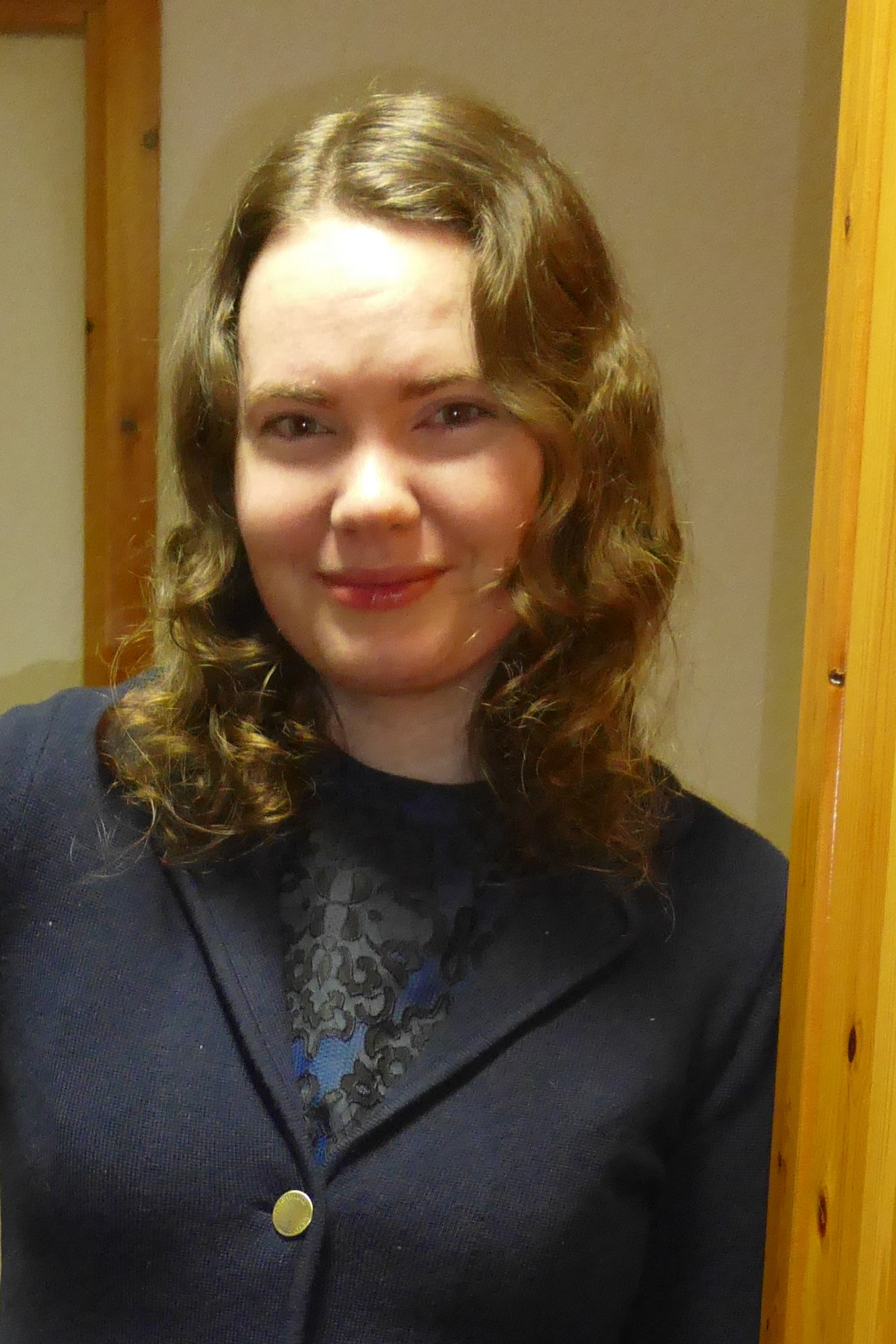 Anja Rørnes Tucker
Intern, LawTransform
Master's student in Comparative Politics, University of Bergen
anjartucker@gmail.com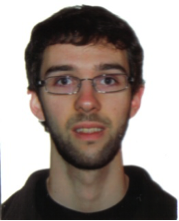 Artur Rubinat
Co-Pilot for Democracy & Law Unit, LawTransform
MA in Public Administration, University of Bergen
arublac@gmail.com
Asbjørg Breines 
Master's student in Law, University of Bergen
ae.breines@hotmail.com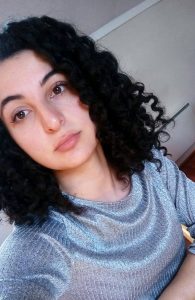 Bano Abdulrahman 
Co-Pilot for the Migration & Law Unit, LawTransform
Master's student in Law, University of Bergen
banoabdulrahman90@gmail.com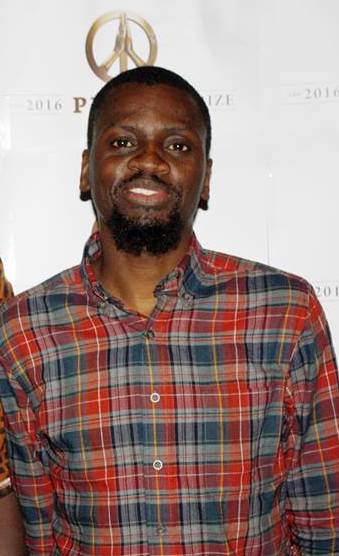 Bheki Dlamini
Co-Pilot for the Democracy & Law Unit, LawTransform
MA in Public Administration, University of Bergen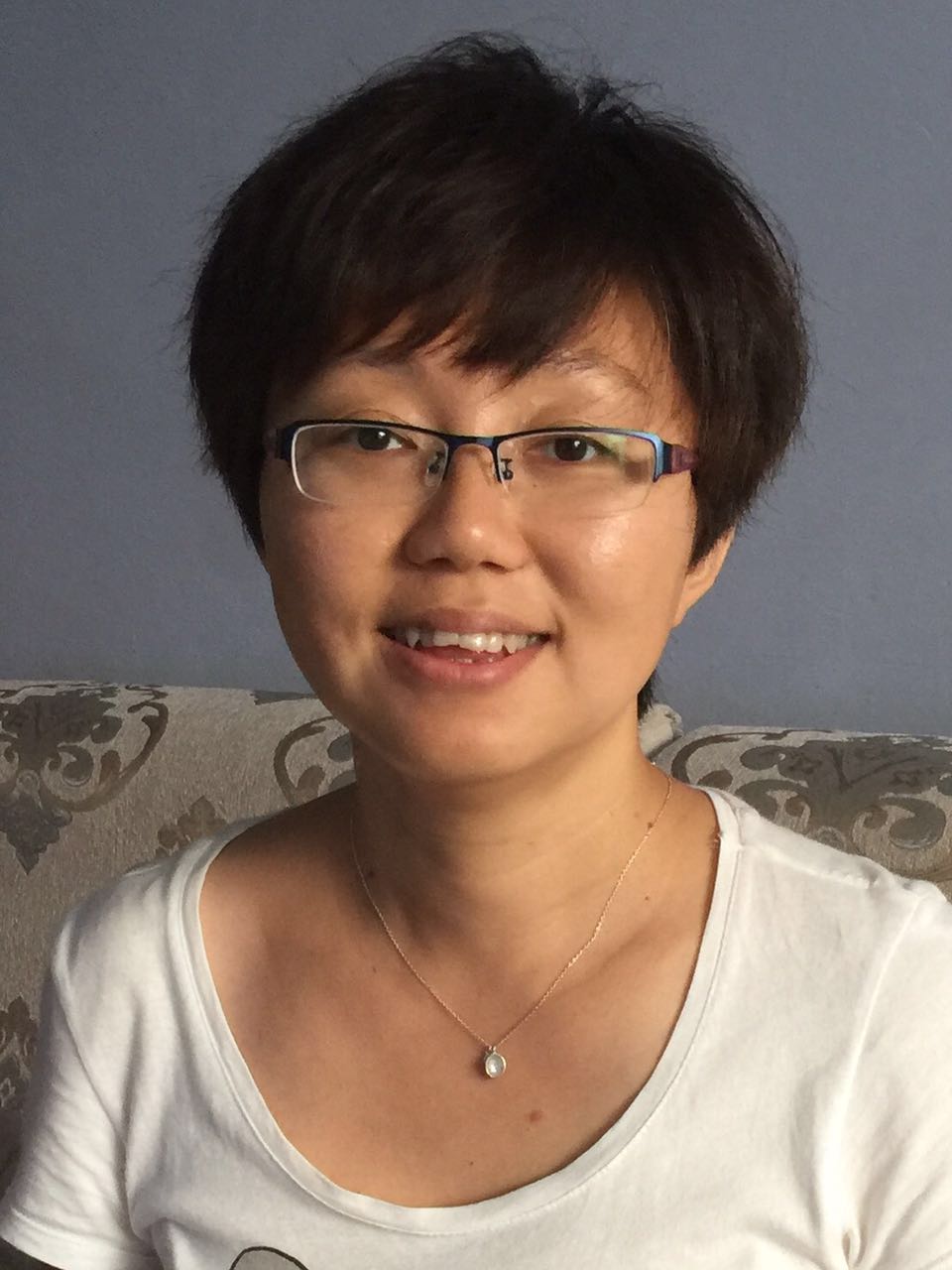 Dan Han
Pilot for the Child Rights Unit, LawTransform
MS Degree in Geology
dan-han@hotmail.com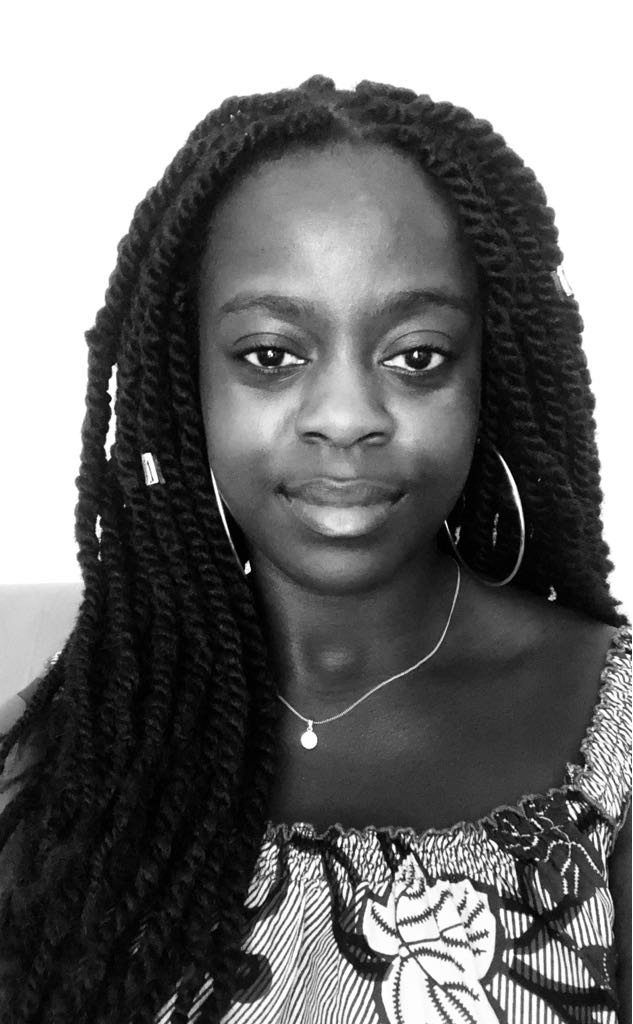 Jacqueline Dammens 
LLM in International Maritime Law, University of Swansea
jacquelinedammens@hotmail.com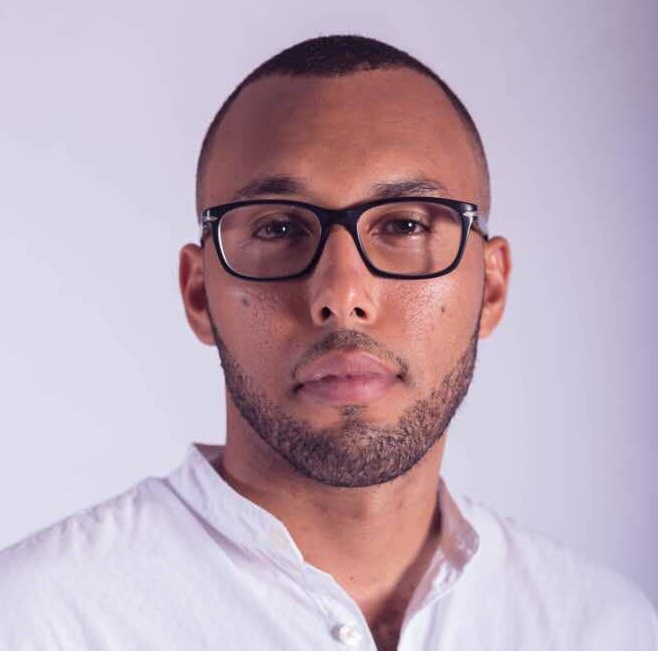 Jonas Gamlem Njau
International Relations Master's Program, Norwegian University of Life Sciences
jonas.njau@gmail.com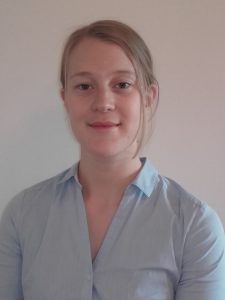 Linn Ulla Liljeros
Pilot for the Natural Resources & Climate Lawfare Unit and Co-Pilot for the Health & Law Unit, LawTransform
Master's student in Law, University of Bergen
health@lawtransform.no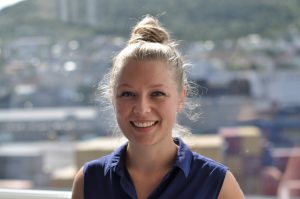 Lisa-Marie Måseidvåg Selvik
Affiliate, Pilot for Democracy & Law and Transitional Justice & Legal Empowerment
PhD Candidate, Department of Comparative Politics (UiB), Research Assistant (CMI).
lisamarie.selvik@cmi.no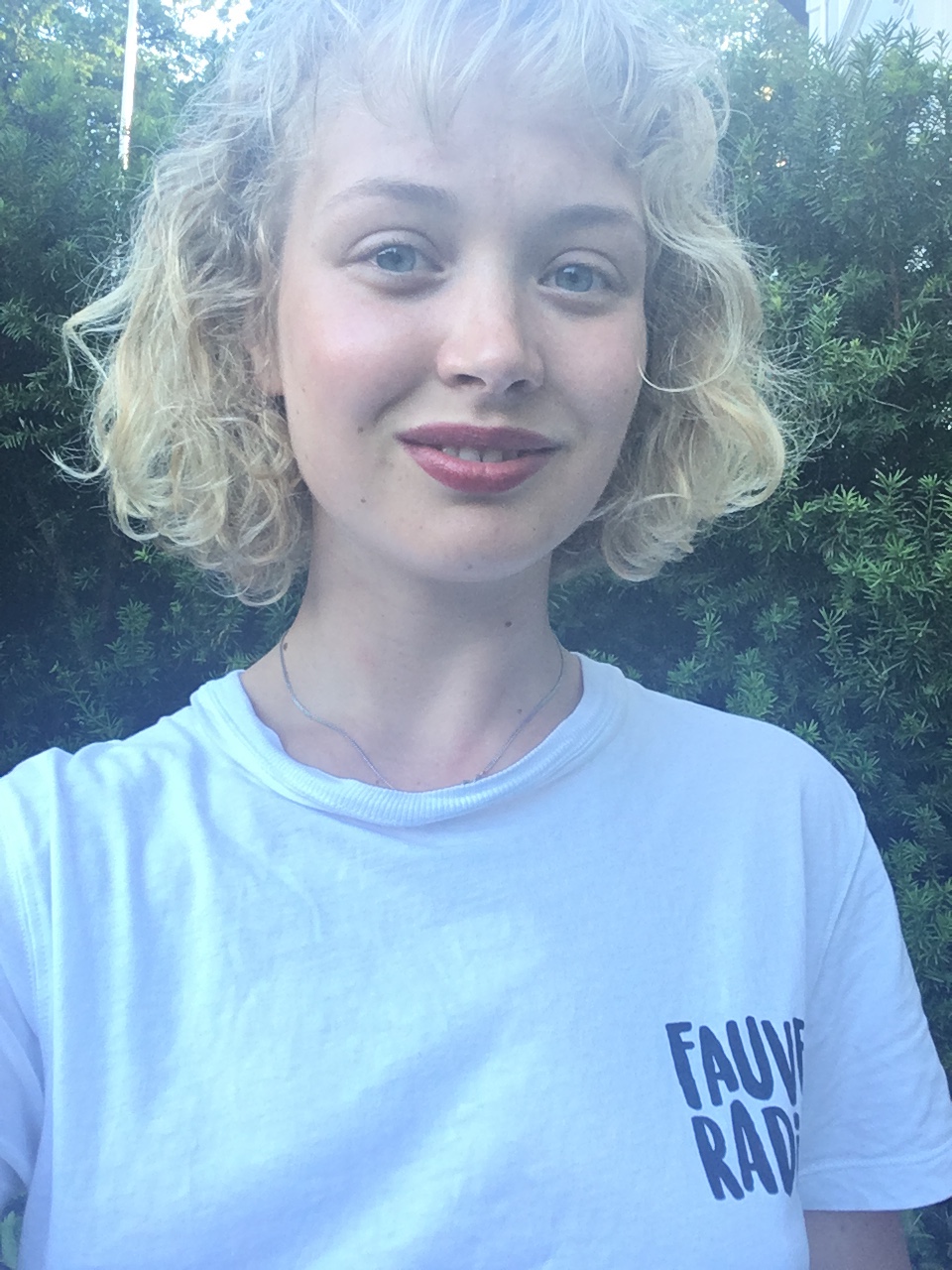 Maria Helena K. Nerhus
Master's Student, Bergen School of Architecture (BAS)
maria.helena.kn@gmail.com

Maria Legernes Teigen
Master's student in Law, University of Bergen
marie.teigen13@gmail.com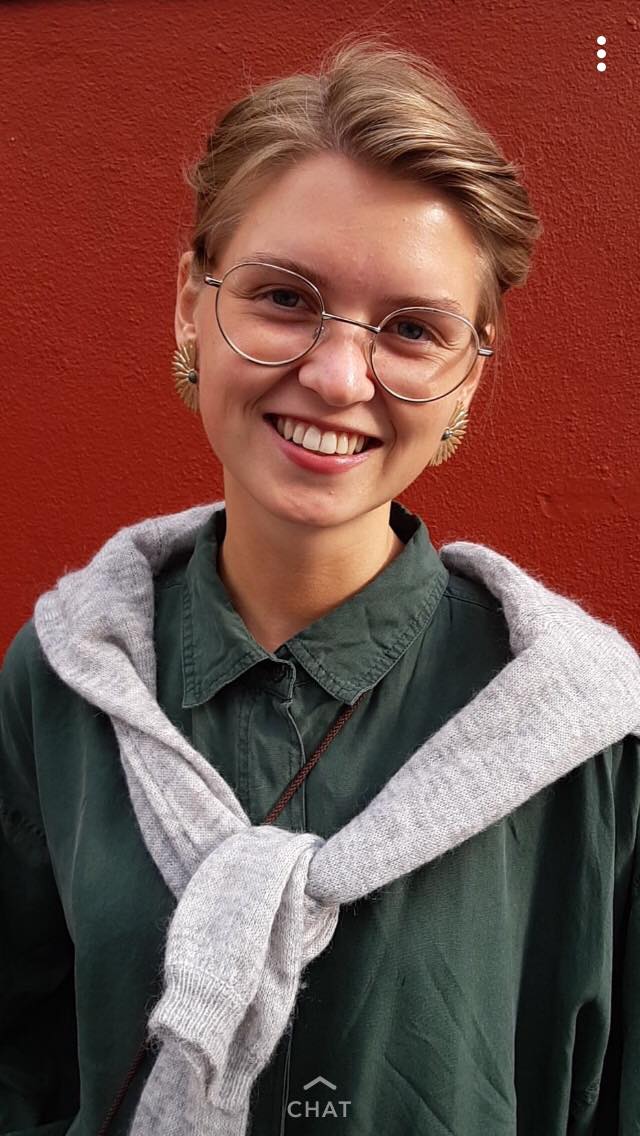 Marit Tjelmeland
Pilot for the Child Rights Unit, LawTransform
Master's Program in Law, University of Bergen
marit.tjelmeland@student.uib.no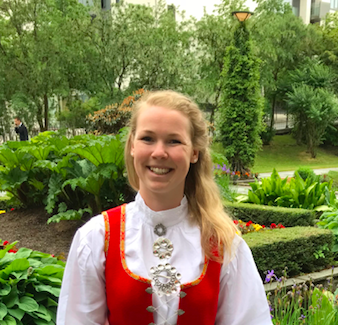 Mathilde Thorsen
Pilot or the Natural Resources & Climate Lawfare Unit, LawTransform
MA in Comparative Politics, University of Bergen
mathilde.thorsen1@gmail.com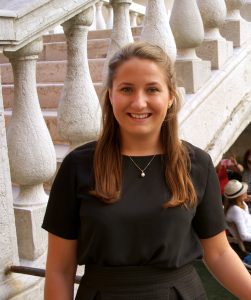 Oda Ringstad
Pilot for the Courts & Judicial Independence Unit, LawTransform
Master's student in Law, University of Bergen
oda.ringstad@gmail.com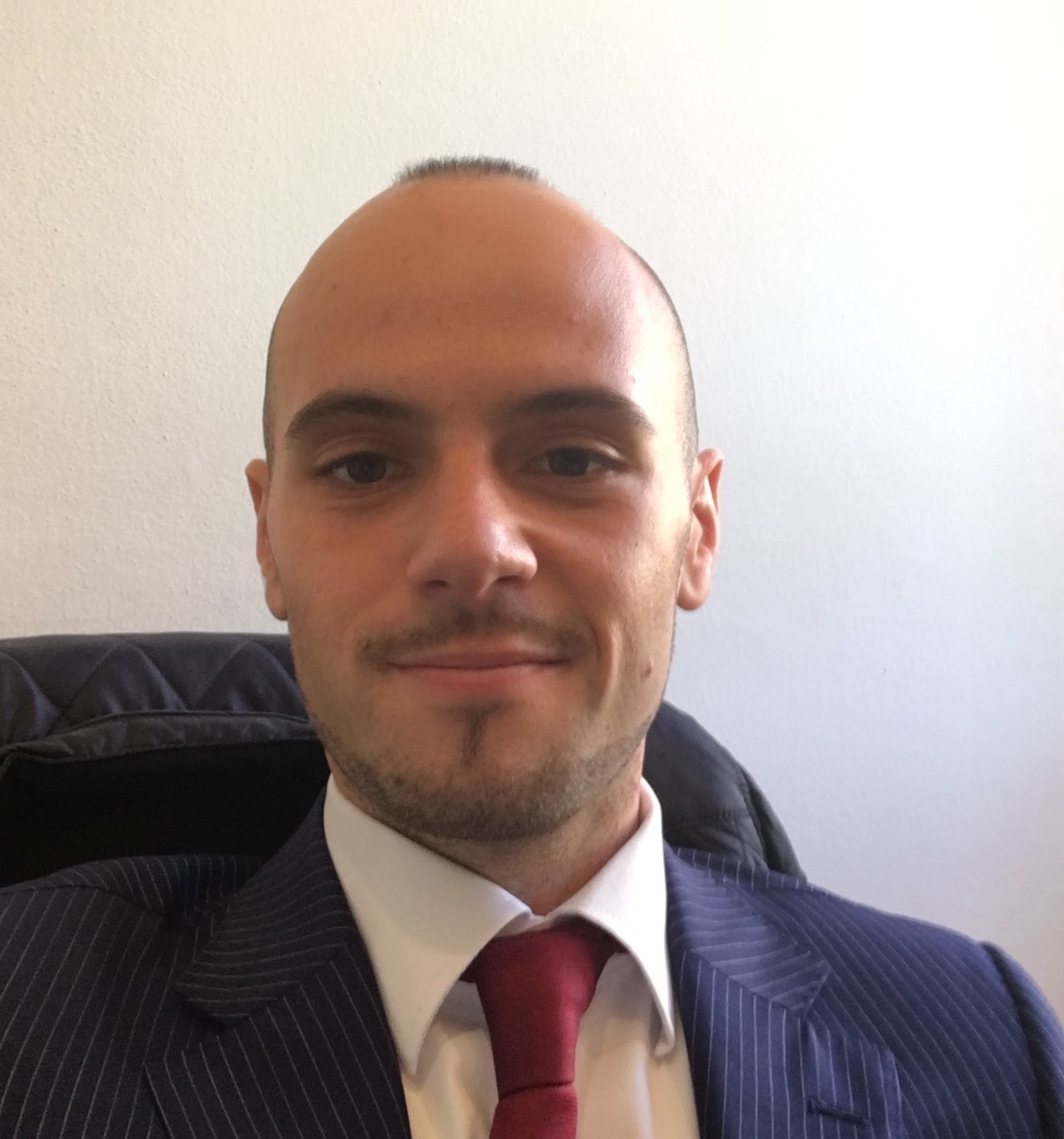 Pasquale Maresca
MA in Law at Università degli Studi di Firenze, Italy
maresca.pasquale@yahoo.it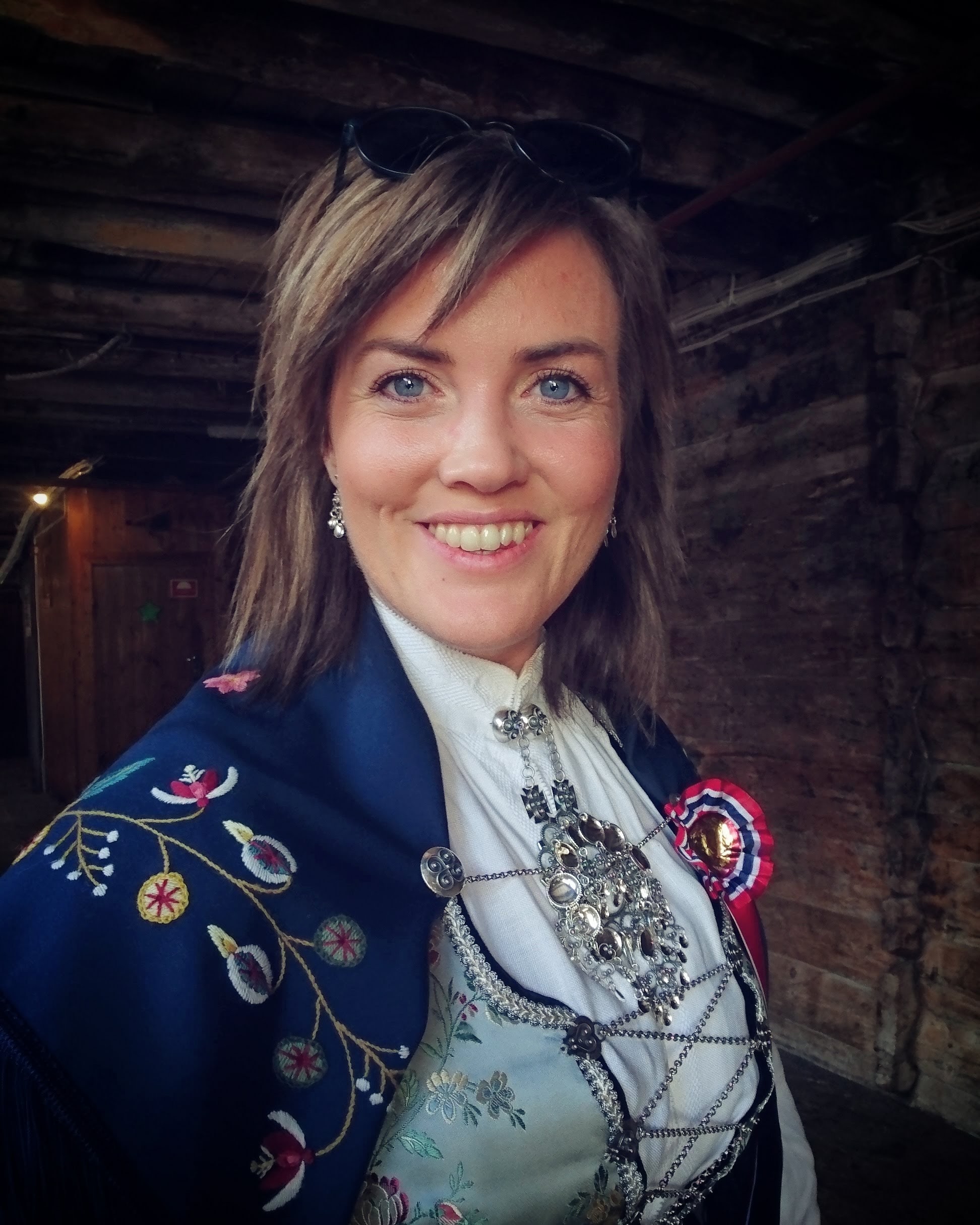 Sirianne Vikestad
Master's student in Law at the University of Bergen and Freelance Journalist.
Sirianne89@gmail.com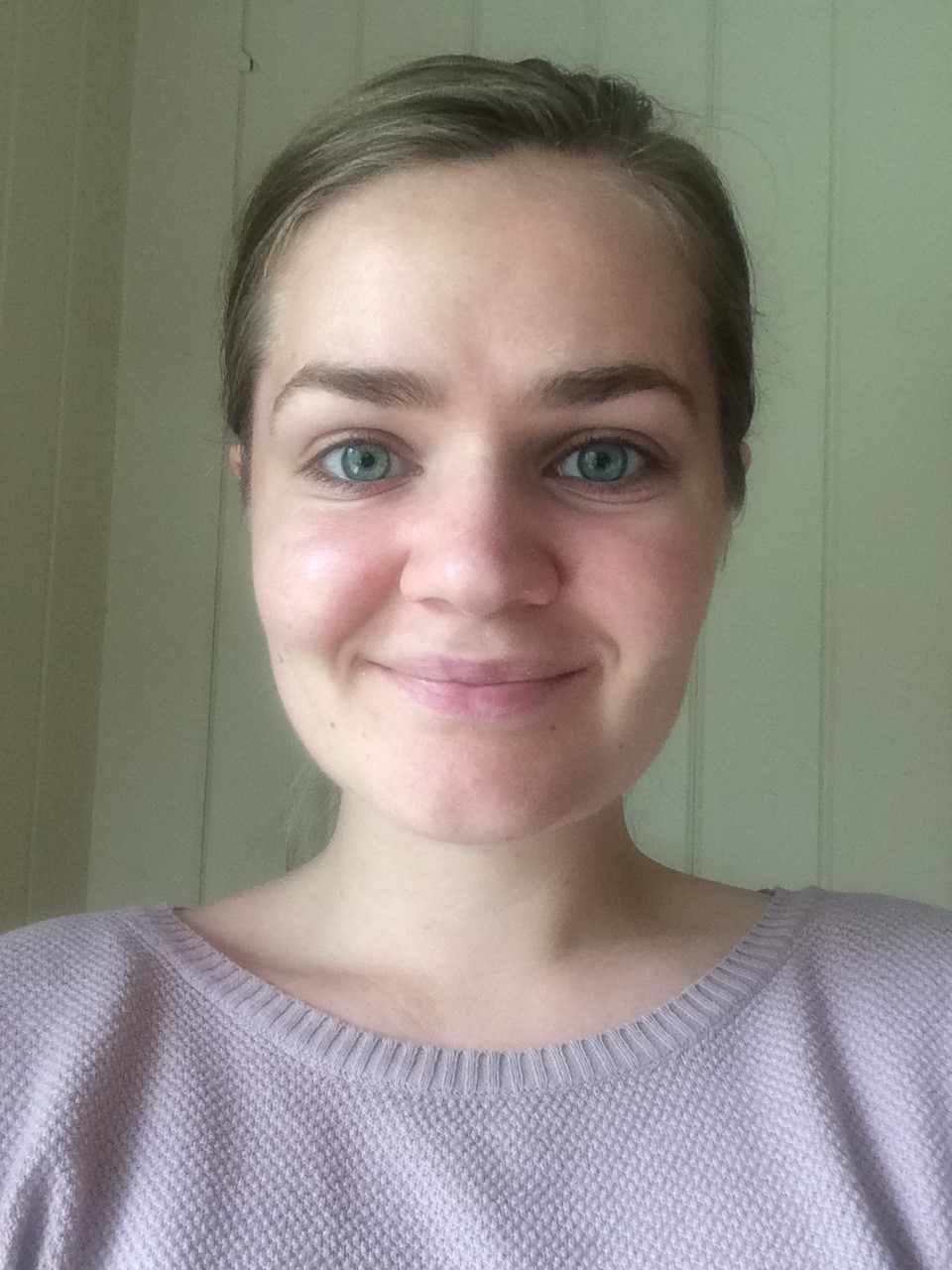 Sunniva Nybøe Førland 
Master's student in Law, University of Bergen
sunnivaforland.94@gmail.com