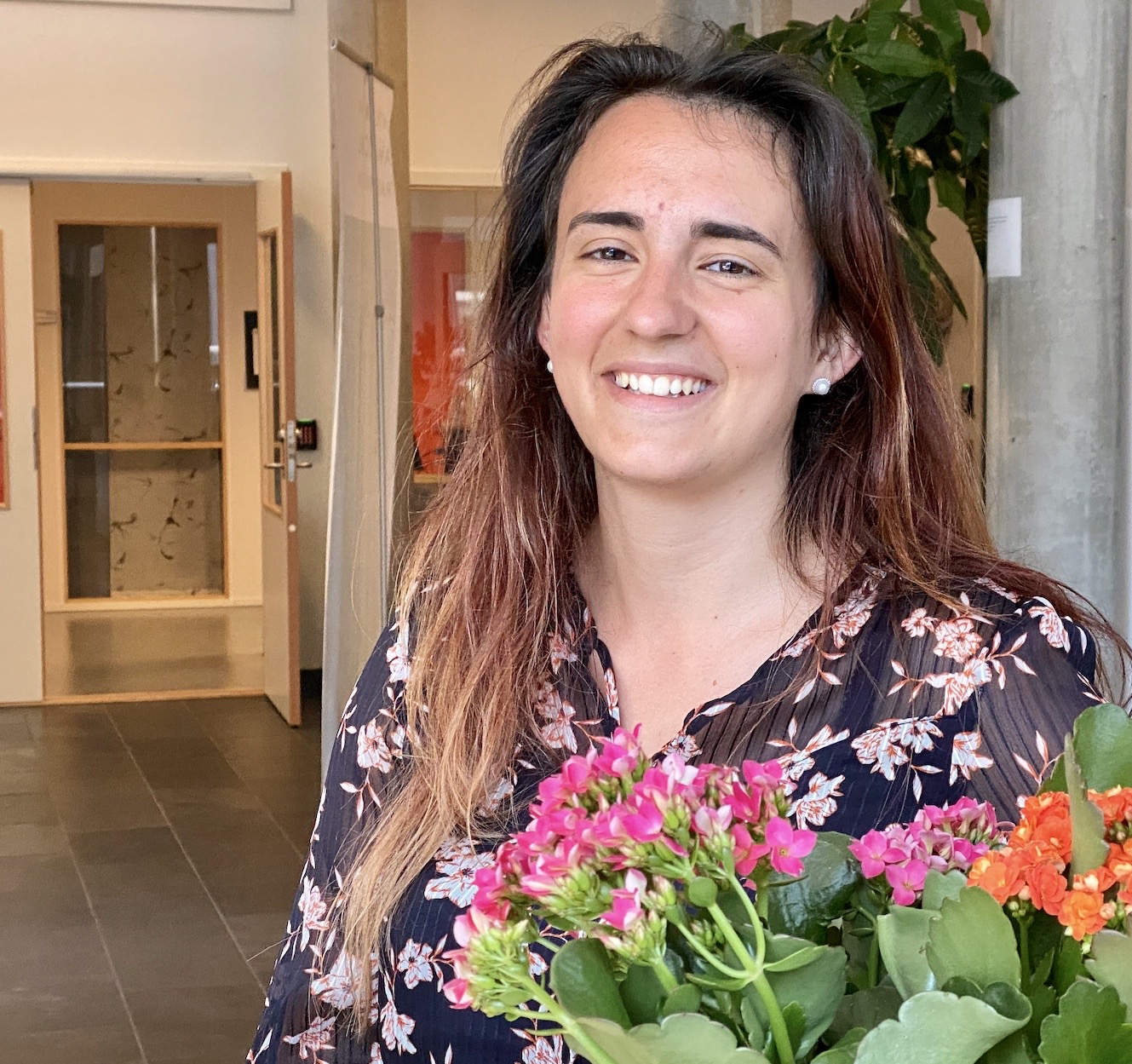 "I honestly gained more than I could ever have imagined here. LawTransform and the people working there on a daily basis in addition to those contributing from afar provided me with an experience and opportunity that fills me with new-found insight, inspiration and purpose. They taught me critical-analytical thinking such as I could not have gained otherwise. All of this within a highly constructive and supportive environment. LawTransform is a family and a network that I hope to be continuously a part of."
Alida Steigler previous intern at LawTransform
What does an internship at LawTransform entail?
An internship at LawTransform provides insight into the work at the centre and consists of supervised participation in a range of activities – from research, project development, research communication and PR, to teaching.
The internship can focus on the hands-on activities that make up the everyday life of the centre (administrative) or on more research related ones (research assistance). It can also be a combination of both or focus on a very specific task, such as PR.
Below you will find a list of the most frequent activities:
• Participate in research activities and administrative work related to ongoing/emerging projects, including participation in research group meetings, reporting to the funding agencies, etc.
• Participate in the process of developing new research project applications
• Contribute to research communication activities, including
Public seminars (development of content, facilitation of the seminar, participation, PR)
Develop content for the LawTransform webpage and social media platforms
Newsletter
• Plan meetings with the coordination team and the volunteer group
• Participate as teaching assistant in BA, MA or PhD courses (UiB)
• Take part in the running of the Bergen Exchanges (LawTransform's annual international conference in August)
These activities will enable the intern to develop skills useful both for those who aim to pursue a career within academia, but also for those who intend to work on project administration and research communication more broadly.
Who is an internship at LawTransform for? For those in their BA, MA studies, post-study year or PhD who are interested in, or working on topics within the research profile of the centre.
What does LawTransform provide its interns with? You will have an interesting intellectual environment, great colleagues, worldwide network of researchers, workspace in our joint office and free lunch in the CMI canteen.
Is an internship at LawTransform payed? Unfortunately, LawTransform is not in a position to provide scholarships or any monetary remuneration to interns.
May I be a LawTransform intern from abroad or should I be based in Bergen to be eligible? LawTransform welcomes applications from students based both in Bergen and at our partner institutions globally.
A) Do you want to conduct your internship from Bergen? Your options are:
Long-term (minimum one semester), part-time internship for UiB students (with the possibility of receiving ECTS when an agreement is in place1). Application deadline: two times a year, see UiB's selection process.
Short-term, full-time intensive internship (4/6 weeks, preferably in August for activities related to Bergen Exchanges). Application: in May and November every year.
Erasmus+ receiving institution (full-time), 2-5 months. This opportunity is available for students enrolled in higher education institutions in Erasmus+ Programme countries at Bachelor and Master's level as well as for doctoral candidates. This opportunity is also open to recent graduates or can be combined with a study period abroad.
Application deadline: 1st May (to start in August) and 15th October (to start in January) each year.
The student has to ask the coordinator (lara.b.cortes@uib.no) to be given access to the Søknadsweb (student-portal). The e-mail to the coordinator should include the following information: name, date of birth, e-mail address and period of stay. Please contact the coordinator at least two weeks prior to the requested start date of the internship.
In the portal, the candidate will have to upload a copy of the passport, a transcript of records in English (or Norwegian) and the learning agreement signed by the trainee, the home institution and LawTransform.
For more information, check here: https://www.uib.no/en/education/90985/erasmus-traineeships and consult with the Sending (Home) Institution.
B) Interning from abroad: We offer internships primarily for students at our partner institutions, or for those who have been recommended by one of our fellows.
For A) 1. follow the UiB's application process (for ECTS) or send us your CV and letter of motivation (without ECTS).
For A) 2. and 3. send your CV and short letter of motivation.
For B) send your CV, letter of motivation and the name and contact details of two references.
to this e-mail adress: lara.b.cortes@uib.no
1 At the moment, LawTransform has the following agreements in place: Faculty of Humanities, UiB – Praktisk informasjonsarbeid (15 studiepoeng)
Please note: This page is an indicator of what an internship at LawTransform might look like, exceptions might be made. For questions, please contact: Lara Côrtes