Date: Tuesday 21 August 2018
Time: 09:00-10:15
Place: Bergen Resource Centre for International Development, Jekteviksbakken 31, Bergen
Corruption is a major health risk. It takes different forms – from bribes and charging of unofficial fees, via sale of fake or substandard drugs, to corruption in public procurement of drugs and infrastructure, and diversion of public health funds. Corruption is one of the biggest threats to universal health coverage and estimates indicate that in some countries, as much as 80 per cent of non-salary health funds disappear before reaching local health facilities. This round-table discusses how the scale and form of corruption vary between health systems, and some of the efforts taken to address it.
With: Taryn Vian (Clinical Professor and Associate Chair of Global Health, Boston University), Monica Kirya (Senior Program Advisor at U4, CMI), and Tina Søreide (Prof. of Law & Economics, NHH and Leader of the research unit on Corruption & Law, LawTransform). Moderator: Sara Ekblom (Pilot for the research unit on Corruption & Law, LawTransform and Jurist).
About the panel:

Tina Søreide is Professor of Law and Economics (Dr. Econ) at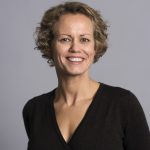 the Norwegian School of Economics (NHH) at the Department of Accounting, Auditing and Law, and Research Leader of the Corruption & Criminal Law Unit at LawTransform. Her research is focused on corruption, governance, markets and development, currently with an emphasis on law enforcement. She was previously employed by the Faculty of Law, University of Bergen (UiB), the Chr. Michelsen Institute (CMI) and the World Bank, Washington DC. She has published extensively on corruption and governance, including several books – the latest being Corruption and Criminal Justice: Bridging Legal and Economic Perspectives (Edw. Elgar, 2016). She is a member of the High Level Advisory Group on Anticorruption and Integrity (HLAG) to the Secretary General of the OECD.
Sara Ekblom is the Pilot for the Corruption & Law Unit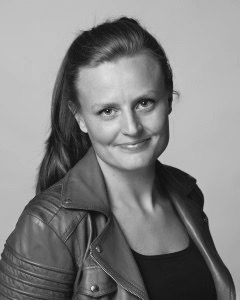 at LawTransform. She recently completed her Masters in Law at the University of Bergen. Her Thesis focused on the Human Right to Water in investor-State arbitration (ICSID) and was written in collaboration with the project Elevating water rights to human rights: Has it strengthened marginalized peoples' claim for water?  She has a special interest for human rights enforcement, sustainable development, global economic equality, justice in global resource distribution, and gender based violence.  For the past two years she has worked as a research assistant and intern at LawTransform, and as a social worker at a Shelter for domestic violence victims.