The Bergen Exchanges 2019 brought together academics, students, practitioners and activists from all over the world to share their research an interest in how law shapes societies, and the use of rights and courts as tools for social change. The multi-disciplinary and international nature of the Bergen Exchanges makes it a unique space for improving research strategies and methods to grasp the effects of law and lawfare.
In all, there were over 70 participants, including PhD candidates attending LawTransform PhD course on Effects of Lawfare, who were present all week and engaged in lively and interesting discussions and debates.
An intensive programme
This year, the Bergen Exchanges focused particularly on challenges in the fields of corruption, natural resources and climate change, indigenous rights and technology & law. The week included 24 public events – roundtables, panel discussions, lectures and debates – alongside closed sessions for PhD students and project workshops.
Bergen Exchanges started on Monday morning with a roundtable "Rights to the City – Bergen as a human rights city". The panellists discussed how human rights can be understood and implemented in urban governance. This roundtable marks the start of a new seminar series, a collaboration between LawTransform and CMI, UiB, Bergen Global, the Rafto Foundation and Bergen Church City Mission.
Each day of the Exchanges started with a keynote on the main topic to be discussed. On Wednesday, Malcolm Langford, co-director of the centre, presented a broad vision of multi-methodism and discussed a wide palette of qualitative, quantitative, doctrinal and computational methods. For the first time Bergen Exchanges offered methods workshops which were open to all participants and allowed to learn more about some of the methods through which researchers investigate the origins, use and effects of law.
Unfortunately, the Annual Lecture on Law and Social Transformation was cancelled as speaker Irma Alicia Velásquez Nimatuj was prevented from boarding her flight at Guatemala's national airport. This incident highlights the struggles faced by indigenous populations worldwide. Chr. Michelsen Institute (CMI) and the University of Bergen (UiB) will be making a formal complaint to the air company.
Other program highlights were:
The screening of the documentaries "Fallism", "500 years: Life in resistance" and "River Nomads" followed by discussions.
Keynote by Louise Shelley: Natural Resource Corruption – How to research and address it?
Keynote by Rachel Sieder: Indigenous rights and political tools – struggles over land and identity.
Keynote by UN special rapporteur Leo Heller: The human right to water as a governance mechanism and political tool.
Keynote by Kristin Sandvik: Legal technology: a field guide to ethical problematization and reflection.
Lunch with a judge: conversation with Lydia Mugambe, Judge of the Uganda High Court.
You can find full program here.
PhD Course
The Bergen Exchanges hosts an annual, interdisciplinary PhD course "Effects of Lawfare: Courts and law as battlegrounds for social change". The course provides an introduction to the scholarly debates on the potential and limits of law as an instrument of social change. It combines lectures specifically designed for the course and participation in the lectures, panels, round-tables and workshops of the Bergen Exchanges.
This year, in addition to the thematic mentoring sessions, PhD students had personal mentoring sessions with some of the foremost scholars in the field where they got feedback on their current research or project proposals.
The students also had the unique opportunity to have afternoon discussions with Professor Louise Shelley and UN special rapporteur Leo Heller where they shared ideas and got advice about conducting research on challenging topics.
The PhD course is part of the LawTransform INTPART project where LawTransform, with partners in Brazil, India, South Africa and the US, aim to develop better and more research based teaching on law and social change.
Project workshops
Alongside the events of the Bergen Exchanges, there were also project workshops for our active and developing projects: Elevating water rights to human rights, INTPART – LawTransform: Effects of Rights & Law, Sexual and Reproductive Rights Lawfare, Amazoning Climate Governance, Breaking BAD and Women on the Bench.
The workshops varied from one-day workshops to weekends working together and presenting project findings, discussing book proposals and planning the way ahead.
Social
As part of the program, the Bergen Exchanges also organized social events, a great opportunity to mingle and get to know each other. On the first day of the Exchanges, the Municipality of Bergen – for the fourth year – generously hosted a reception for the participants at historic Schøtstuene. We had a great chance to visit one of the oldest buildings in Bergen.
For the first time, this year LawTransform co-hosted an art exhibition together with Kunstgarasjen. Per Adde's work brought more than 300 people for the opening of the exhibition, and the gallery hosted two events organized by the centre: an interview with the author and a seminar with Ande Somby about the political role of art for indigenous peoples and their struggles. The exhibition has been supported by Fritt Ord, Bergen Universitetsfond, UiB Global Challenges, Bergen kommune and Hordaland fylkeskommune.
On Thursday evening, we hosted the annual LawTransform party at the Law Faculty. And what a party it was! We were treated to dances from Brazil, Colombia and India, songs from South Africa and poetry from our very talented participants.
Volunteers
Our team of 26 enthusiastic volunteers assisted with the day-to-day organisation of the Exchanges and helped so much to make it possible by making gallons of coffee, ensuring that all the technical equipment worked and being helping hands around the centre. Thank you for your generous contribution and hope you join us in other events as well!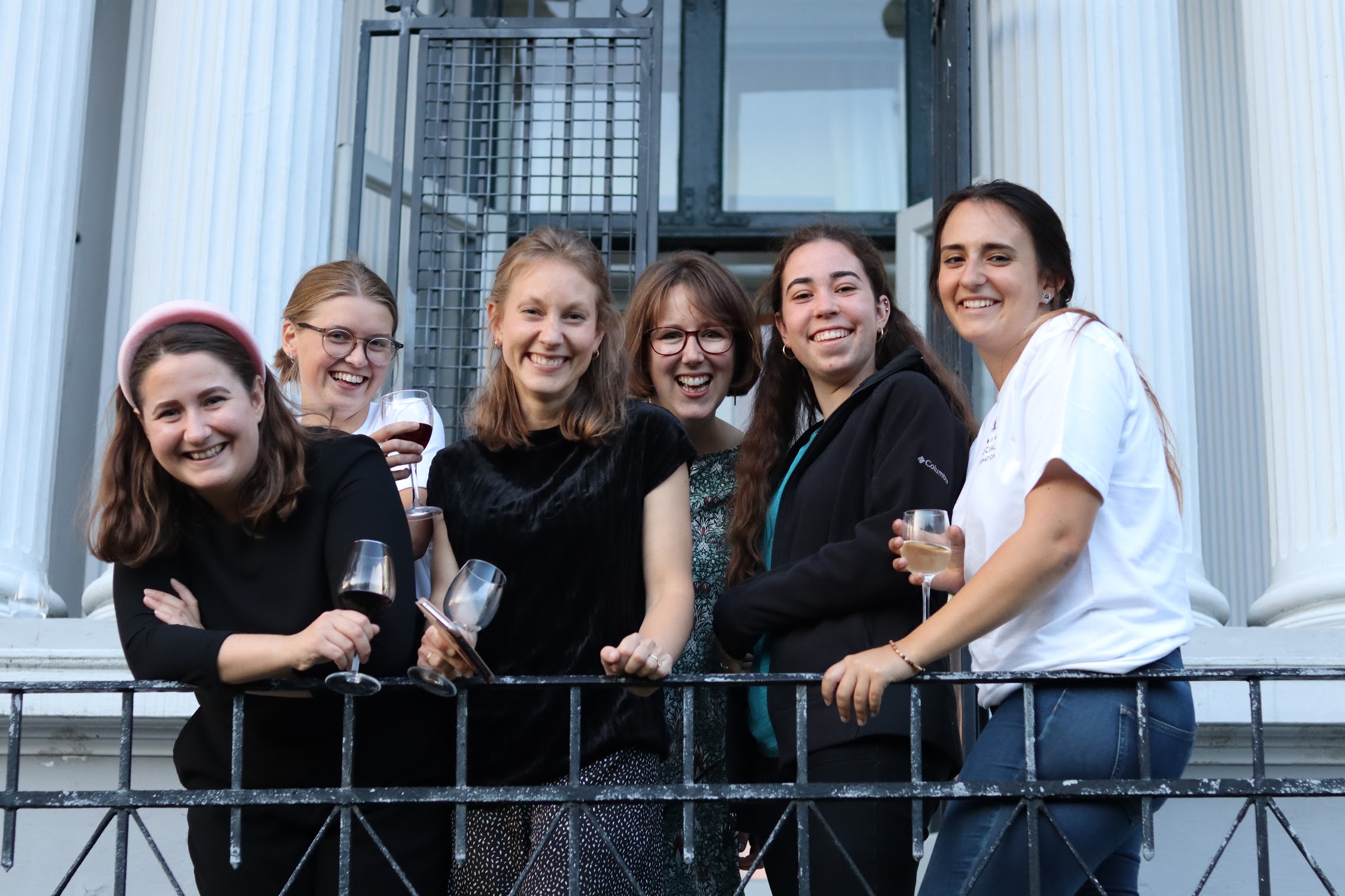 Bergen Exchanges 2020 – Watch this space!
We are now looking forward to the Bergen Exchanges 2020! If you have any questions about the Bergen Exchanges and how to get involved next year, contact LawTransform Director Siri Gloppen, or for information about the PhD course, contact coordinator Lara Côrtes.